Darren Entwistle takes back the reins at Telus
Joe Natale leaves the position of president and CEO of the company after he took over the job from Entwistle (pictured) in May 2014.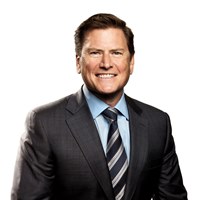 Darren Entwistle has resumed the role of president and CEO of Telus, effective immediately, as Joe Natale departs the position he took over from Entwistle in May 2014.
In a release, Telus said the decision from the board of directors followed Natale indicating "a move to Western Canada would not work for him and his family for several years." The board decided the company would be best served by a CEO residing in Western Canada.
As such, Entwistle will be based out of Vancouver, and Dick Auchinleck will serve as Telus' independent chair of the board. Both have agreed to serve in the roles on a long-term basis. Natale will serve as an executive in a non-board capacity until the end of the year to help with the leadership transition. Natale joined the company in 2003 and was previously Telus' chief commercial officer.
"I am immensely proud of the Telus team and the role I have played in helping Telus to achieve excellence on a global basis across a multitude of business measures. I am confident that Telus is poised for continuing success in the years ahead and I will work with Darren and the leadership team to ensure this transition is successful," Natale said in a statement.
Entwistle served as the CEO and president of Telus from 2000 until May 2015 before handing off the job to Natale.