Kit it out with print pop-up
The Toronto-based fashion magazine The Kit is launching its first-ever pop-up special with a range of branding ops.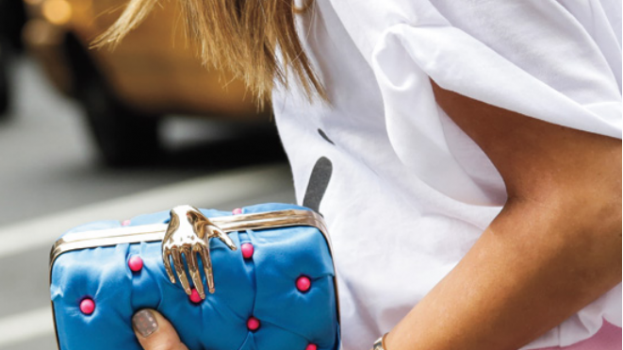 Starting Sept. 8 you might see fashionistas flocking to downtown corners hunting for their copy of The Kit Compact. The pop-up issue comes from paper and digital beauty mag, The Kit, which is expanding its brand by publishing a locally focused limited-run monthly print edition to be distributed by Kit Compact "ambassadors."
A print run of 50,000 will be distributed by 20 hand-picked and trained so-called style ambassadors, who had to try out to represent The Kit for the new promotion. Starting Sept. 8, each stylist will hand out 1,000 copies of the glossy, high-quality issue. A digital version of the pub will also be available online at Thekit.ca.
Kit Compact differs from its parent publication in that, while it features similar beauty features, tips and advice, much of the content is driven by what's local – Toronto-specific haunts and deals. "We felt the content had to be very accessible," says Giorgina Bigioni, publisher, The Kit. "It had to be very local, and resonate with the individual reading it – that is, their shops their neighbourhoods, their style, their weather and so on."
The parent pub's target audience is the 18-to-49 demo, but the publisher is targeting a narrower 25-to-34 female demo with the new pop-up mag.
In addition to traditional ad ops within the magazine's pages, which will feature  illustrations, photographs and writing, marketers can also look at branding ops at the ambassadors' locations or at the pop-up's presence at one of the Cadillac Fairview malls.
"We are calling on local clients as well as national beauty and fashion brands and retailers," says Bigioni, who says there are plans to expand to other major Canadian urban centres once it has tested its new product in Toronto. "I look at the pages and I see a real density on the pages, in terms of content, but it's also very service-based."
The publisher has already got a beauty brand developing an activation at one of the distribution points. She says she is open to ideas like on-site makeovers, special samples and entertainment activations. In-pub ad ops include regular full-page ads as well as special executions such as cover gate-folds, cover french doors and "deal of the week."  Ad closing date for the inaugural publication is Aug. 17.
The decision to issue the pop-up was influenced by similar efforts by similar publications in London and New York. The U.K. publication, The Stylist launched its first pop-up publication back in 2009 through a weekly hand distribution method in London and several U.K. cities. The pop-up's success has led to its expansion to France, and now the U.A.E. Trending NY was Hearst publications' pop-up magazine that launched in fall last year by hand and in salons. 
The publication borrowed from expertise gleaned from parent publisher, Star Media, which also houses local daily Metro. "We had all the know how and expertise from that product that lent itself to the launch of the Kit Compact," says Bigioni. "We have the kind of infrastructure that has helped to set us up beautifully to launch such a product."