Home Hardware gives little leaguers a big surprise
Blue Jays' Kevin Pillar, Ryan Goins and Roberto Alomar surprise Waterloo's little league teams as part of a campaign to promote a Home Hardware contest.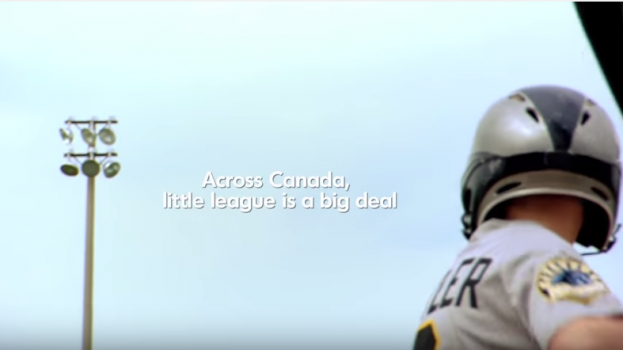 To promote Home Hardware's Double Play Giveaway content, a community-themed campaign captures surprised little leaguers in Kitchener as Blue Jays' players show up at their exhibition game. 

The campaign includes a close-to two minute video and a 15-second teaser that are both viewable online and through social media on YouTube, Twitter and Facebook. A 30-second version is also airing on Rogers Sportsnet during Blue Jays broadcasts.
The campaign was  developed to promote a contest  in which customers can win a trip to see the Blue Jays and a Home Hardware backyard makeover.
PHD worked on the media while Havas Worldwide Media developed the creative.
The campaign is well-timed with the Blue Jay's registering 11 straight wins as of today. Sportsnet ratings are also on the increase with 1.43 million poeple watching the game against the Yankees on Sunday, almost breaking the channel's 1.44 million viewership record for the 2013 team opener for the Jays.
The video features two little league teams from Kitchener and Waterloo whose exhibition game is suddenly interrupted by the Rogers Centre's professional ground crew in their Home Hardware uniforms who bounce onto the ground and execute their traditional 5th-innings clean-up.  
The clean-up crew departs and  the little leaguers are astounded when Toronto Blue Jays Kevin Pillar, Ryan Goins, Hall of Famer Roberto Alomar and Ace the mascot run onto the field to cheer them on.
The campaign was developed to demonstrate a Blue Jays VIP experience and profile Home Hardware's community outreach efforts, according to Rob Wallace, marketing & public relations manager for Home Hardware.
This is the second Double Play Giveaway. Home Hardware ran the contest for the first time last year. This year's execution sought to do something different, according to Helen Pak, president of Havas Worldwide Media. In keeping with their client's credibility as a company that supports community and authenticity, the creative team ensured that the original clean-up crew participated in the surprise. 
The contest opened on Aug. 3 and closes on Aug. 31st.