ICYMI: Ad blocking up, plus changes at TVB, Deloitte
In case you missed it: TVB restructures its research division; Blue Jay's performance ups Sportsnet ratings and one-fifth of Canadians prefer to block their online ads.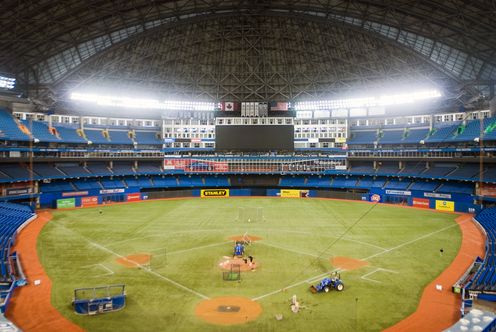 People moves
The Television Bureau of Canada (TVB) has laid off three members of its research team as part of an organizational restructuring. No longer with the company are Duncan Robertson and two research analysts. Catherine MacLeod, the organization's president and CEO, emphasized that the change does not affect the TVB's focus on research: "We are committed to providing valuable research and insights to the broadcast and advertising community and are constantly evolving to meet the needs of the changing media landscape," she said.
Neil Weitzman is the new VP, customer and audience insights & advisory at Deloitte Canada. Prior to this role, Weitzman was SVP, data & analytics at Dentsu Aegis Network.
Research 
A 2015 ad-blocking study from Page Fair and Adobe reveals that there has been a 40% increase in the global adoption of online ad-blocking software. Some 6.5 million Canadian internet users have downloaded the software, more than their U.S. counterparts. The study estimates that the trend will come at a cost of $22 billion to publishers in 2015.
Ratings
Latest Sportsnet ratings show that the Blue Jays are experiencing a resurgence [um - it's not just ratings that show that; also stating the obvious]. As of today, the team has 11 straight wins, and the latest ratings for the channel show a corresponding spike in viewership. According to Numeris stats, an average audience of 1.43 million people watched last Sunday's game against the Yankees.
An average of 1.29 million viewers tuned in to watch the three-game series against the Yankees in comparison to the 1.24 million who watched the Blue Jays series against the Twins, making the series against the Yankees the most watched of Blue Jay series in network history. More than a million viewers have watched 11 Blue Jays broadcasts this season. Sunday's game was the seventh consecutive game to have over a million viewers.