Blog: The tech route to handling ad fraud
Rory Capern, head of partnerships at Google Canada, advocates for tech-based solutions and argues that private exchanges are not a safe haven.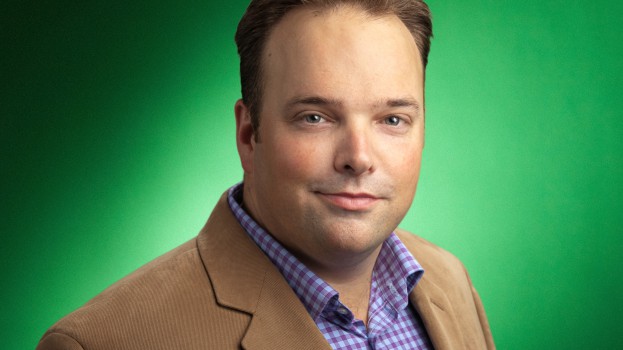 By: Rory Capern
Canada has a special connection to the incredible growth of programmatic advertising. We are an important part of and innovative market within the global ecosystem. With over 83% of display advertising purchases in Canada expected to come from programmatic platforms by 2017 according to an eMarketer study, we have proven ourselves as quick to not only adopt but also build the new technology that powers today's exchanges.
As with any new technology, however, it's not without its challenges. Ad fraud is an important problem that our industry takes very seriously and is continually finding new ways to combat in the face of sophisticated, organized fraudsters. It's the kind of challenge that requires big, innovative technological solutions.
Many of the statistics and headline-grabbing disclosures in the market today do a great job of creating panic, but share very little detail to help anyone actually solve the problem. Google, and a number of other prominent ad tech companies the world over, have stepped up to that challenge. We are investing heavily in technology, people, and processes to combat the fraud problem at its technological core, namely, finding ways to detect impressions that aren't coming from real users.
For one, a number of prominent players are working together to identify data centre-driven traffic and creating blacklists of IP addresses associated with non-human ad requests. With billions of ads submitted and served to Google every year, we use a combination of sophisticated technology and manual review to detect and remove bad ads. We spend tens of millions of dollars building technical architecture and advanced machine learning models to fight this battle.
What's more, a check of exchange cleanliness indicates that these investments are working.
Earlier this year we released our annual Bad Ads report, sharing new data on how we fought bad advertising practices over the past year. Overall, we disabled more than 524 million bad ads, which includes fraudulent ads, and banned more than 214,000 advertisers in 2014. And in November, we introduced protection from fraudulent "hidden" ad inventory in our DoubleClick buying platform and blacklisted 2.6% of inventory as a result.
We are so committed to holding up our end of the bargain to prevent ad fraud, that when we find fraudulent inventory was purchased in our exchange, we refund buyers' money.
Alongside the overall growth in the open auction, at Google we see the programmatic direct market as an incredibly important and successful area of programmatic trading, and it's been a core focus of ours for a number of years. Programmatic direct – when a publisher and advertiser know each other and trade directly using programmatic technology – is a quickly growing segment of the ecosystem that we are proud to enable and support our partners with.
But it would be a mistake to think that private or direct exchanges are immune to fraudulent traffic. On the contrary, a fraudulent impression can be traded just as easily in a direct programmatic transaction as it can in the open auction, and as much as one might hope it to be true, manual processes are not sufficient to protect buyers and sellers from fraud today.
Google was very proud to discuss how we are tackling fraud at the IAB X-series in Toronto this year. There, Vegard Johnsen, product manager for our fraud program, spoke at length on the subject and showed how easily fraudulent activity can occur without publishers having any idea, on any site – open or closed, public or private.
As bullish as we are on the continued evolution of the direct market, publishers and advertisers must insist that the partners they work with fight fraud with technological skill (involving investments in the development of features and functionality) to ensure that fraudulent impressions don't become available for purchase in the first place.
As an industry, surrendering to fraudsters is not an option, and neither is holding onto the erroneous belief that private transactions are protected from fraud. The alternative of investing in the technology to weed out fraudsters may be difficult and complex, but these solutions are working at scale to protect advertisers across the web from today's bad actors, and tomorrow's.