Analysis: Mary Ann Turcke rings the bell
This week's executive shakeup shows the company means business in tackling the one-two punch of declining ad revenues and changing viewership.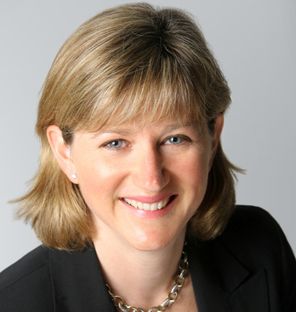 By: Katie Bailey and Sonya Fatah
When Bell Media president Mary Ann Turcke made her industry debut at the company's upfront in June, she joked that the flat revenues of the TV business were a relief compared the steady decline of the terrestrial telephone business that was part of her remit at Bell as EVP of field operations.
Having only been in the role for a few weeks, she kept it light, expressing enthusiasm for the future of the TV business and Bell Media's place in it. Fast-forward almost three months later, Turcke has firmly put her stamp on the division – incorporating new blood, streamlined structure and an emphasis on content, branding and sales.
The reorganization that took place earlier this week saw the exit of longtime senior TV exec Phil King, the hire of former Universal Music Canada CEO Randy Lennox as president of entertainment production and broadcasting, and the portfolio of divisions King previously oversaw redistributed in a senior-level reorganization.
Turke's new executive army looks much different than it did last Friday: Lennox leads local TV and national radio at Bell Media, overseeing independent and in-house entertainment production. Tracey Pearce and Mike Cosentino took over programming remits as presidents of specialty/pay and conventional, respectively, reporting directly to Turcke (segments previously under King), as do new sports-segment presidents Stewart Johnston and Gerry Frappier. Former GroupM Canada CCO Stuart Garvie, hired earlier this year, report directly to the president, as does Dominic Vivolo as president of content sales and marketing.
"Our insular industry doesn't know Mary Ann very well, but now we know she's got real leadership chops – there's no doubt about that," says Douglas Barrett, principal at consultancy barcode SDG and professor of media management at the Schulich School of Business. (Disclosure: Barrett's chair at the school is named after a decade-old Bell endowment but is not affiliated with the company.)
Speed, innovation and agility are the new business buzzwords but traditionally challenging ones for businesses in highly regulated industries, like Canada's TV industry, says Charles Falzon, dean, faculty of communication and design at Ryerson University. The addition of Garvie and now Lennox, who has proven experience developing strategies that hinge on brand-building and monetizing content, signals that the company is serious about using content to drive new business models.
"You need to have a unique product that is attractive because if it's not, it doesn't matter how much you market it, it won't sell," notes Falzon. "[Bell Media] cannot be seen as just a distribution platform."
"I think Randy is an inspired choice," he adds. "Not only is he a highly commercial executive with experience in re-visioning a changing industry, but has also been committed to the development of local talent. Media and broadcasting needs such leadership."
Similarly, the hire of Garvie earlier this year breathes new life into the media co's sales, driven by an executive who has spent much of his career managing major-client needs with mass-media's products. Garvie has already announced a partnership with ad-tech vendor MOAT to move Bell Media's online advertising toward 100% viewability.
Reevaluating both content and ad sales will be critical as the company, like all traditional broadcasters, faces a much-altered ad landscape as consumers transition to digital and ad dollars go with them.
But as Bell Media moves forward in the reorganization,which may reportedly include two further rounds of cuts, former ZenithOptimedia Canada president Julie Myers says the company will need to be careful to balance the old with the new.
"You don't want to pull back too much on people that have an understanding of Bell and some of its history. You don't want to go full throttle to wipe out everybody and bring in a whole new breed. You lose momentum. You can't lose momentum."
She says she expects that future cuts are likely to be aimed at phasing out positions, rather than individuals, with a focus on cutting some of the red-tape and bureaucracy that makes big businesses operationally slow.
But the fact that companies like Bell Media and Rogers, which is also undergoing change in its executive ranks, are reinventing is a good thing, notes Falzon.
"I think the [TV] advertising business is in flux, and influx is scary but I would not be surprised if in a few years we look back and say, 'What was all that fuss about?'"