Corus stations switch from CBC to CTV
The CRTC has approved the request to switch the Ontario stations over to CTV programming from the CBC.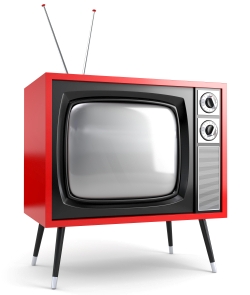 The CRTC has approved the disaffiliation of seven Ontario TV stations from the CBC.
The stations, which are owned by a subsidiary of Corus Entertainment, are: CHEX-DT Peterborough, CHEX-TV-1 Bancroft, CHEX-TV-2 Oshawa, CKWS-DT Kingston, CKWS-TV-3 Smiths Falls, CKWS-DT-1 Brighton and CKWS-TV-2 Prescott.
The CBC had said it was not in a position to renew the current affiliation deal with the channels, which included airing programming to supplement the local content on them. That programming, which had been provided by the CBC, will now come from Bell Media's CTV.
Rogers Media submitted an intervention to the disaffiliation, saying the proposal to replace CBC content with CTV's should be a separate affiliation deal that requires the CRTC's approval. It also noted that the arrangement between CTV and the Corus channels might not be in the public's best interest because there would be duplication of the Bell Media's channel's content in some of the affected markets.
In response, Corus confirmed that the program-supply agreement was not an affiliation deal, and that the media company will retain creative control over the programming on its stations. Corus also noted that it is under no obligation to broadcast CTV news content, and that it will retain all local commercial inventory for programs obtained by Bell Media.
Because it was the CBC's decision not to renew the affiliation agreement, and not the licensee's, the CRTC determined that the channels needed another source of programming to supplement their local programming.
The regulator also determined that the responsibility to have the CBC available across Canada rests with the pubcaster, and not with private companies. In the impacted markets the CBC will no longer be available over-the-air, but will remain part of the basic service provided by cable and satellite operators.
The current deal with the CBC wraps on Aug. 30 and the new one with CTV starts on the 31st.