Will ad-blocking on Apple curb display ad dependence?
Industry reaction to next week's expected iOS 9 update that will allow Apple product users to block ads on its Safari browser.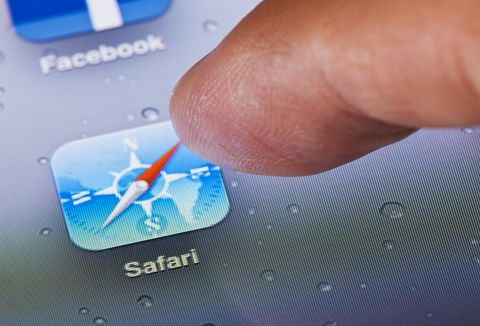 It's 2015: do you know how your target demo is using the iPhone?
Apple is throwing publishers a curveball next week with an expected announcement to introduce the ability for users to add ad-blockers on its Safari browser with the iOS 9 update.
Ad-blockers currently have a penetration rate of 20% in Canada, according to the August 2015 PageFair report, with 6.5 million active users of the tech last month in the country.
Reaction to the expected announcement by the Canadian industry is so far mixed.
While Ian Hewetson, VP of client services at Eyereturn Marketing, says it's likely only a few bad ads that are spoiling the whole bunch, ad-blocking is a trend that is likely to go more mainstream with the upcoming Apple update.
"One of the things about Apple bringing this into its new iOS is that it legitimizes the practice of ad-blocking," he says. "It couches the conversation in a legitimate way. The more people learn about it, the easier it is to enable."
According to a recent comScore report, 47% of Canadian smartphone users aged 18 to 34 had iPhones, with that number dropping to 38% for people aged 35 to 54 and 32% over the age of 55.
Sonia Carreno, president at IAB Canada, says while she doesn't expect Apple's move to have an immediate impact on targeting any one demo on mobile, she does hope it starts to move the mobile ad conversation forward beyond banners.
"I think this is a great opportunity for publishers to start looking at more integrated opportunities for advertisers to work with them," she says. "Video content and other more complete formats will eventually be at the forefront as a result of this."
Mobile advertising brought in 24% of Canadian ad revenue, doubling last year's figure, according to the most recent IAB Canada report. Nearly one in four digital ad revenue dollars in 2014 came from mobile. Search and display are still the top two online ad formats in 2014, generating $3.3 billion in 2014, nearly 90% of all internet revenue for the year. Video grew by 28% last year, enough to account for 7% of total internet revenue in 2014.
Maura Hanley, VP and group account director at Havas Media, says she isn't concerned about targeting options on mobile being compromised as a result of Applie's update, noting the majority of time spent by Canadians on mobile is through apps. Overall, 88% of smartphone time is spent on a mobile app, according to comScore's Mobile Metrix.
"It's more of a concern for publishers who might see some revenue from people visiting on mobile via their browser. I don't think it will impact an advertiser's ability to reach a consumer," says Hanley.
For Brad Clarkson, VP and media director at One Advertising, he says the update will mean the industry has to think on its toes more when aiming to reach people on their iPhones.
"Everyone thinks the sky is falling because ads are being blocked, but we just need to be more creative about how we approach it," he says.
Apple's iOS 9 update is expected to be introduced at its presentation on Sept. 9.
Image courtesy of Shutterstock