Rogers Radio to air the best of YouTube music
Blake Carter and Adam Wylde (pictured) of KiSS 92.5 will be hosting YouTube Hits, bringing top liners and emerging artists on the digital platform to youth radio listeners.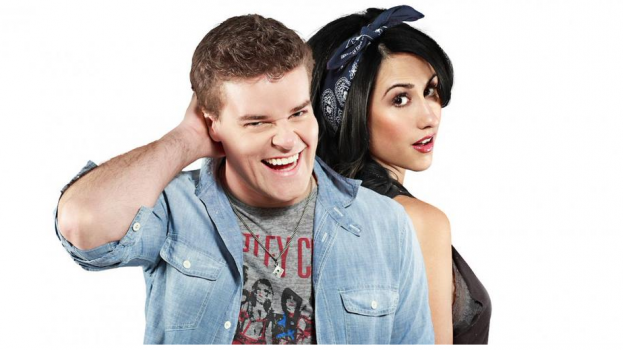 Rogers Radio has entered into a content-sharing partnership with YouTube. The media company's one-hour show – YouTube Hits – will feature the best-performing music from top liners on the digital platform while also highlighting emerging artists.

This is the first collaboration of its kind between a radio brand and the digital company in Canada, bringing YouTube's buzz to the airwaves.
"People still use radio as a primary source to discover new music," says Julie Adam, SVP of radio at Rogers Media, who says the company's focus is on building great music content across all its platforms. "Given how strong YouTube is in terms of music and talent, we thought that it was a great partnership where listeners could hear the songs that are getting  a lot of attention."
YouTube Hits will run weekly, providing listeners with up-t0-date news and stories around the latest YouTube music trends, the biggest hits and news from its entertainment, fashion and gaming communities.  
In addition to airing the top YouTube songs, the show will also highlight the biggest chart debut and the best cover song for the week. The show will also feature "appearances" from YouTube stars, both Canadian and international and bring music from both established YouTube performers as well as newcomers with growing fan bases.
Blake Carter and Adam Wylde, of Blake & Wylde on KiSS 92.5, will host YouTube Hits, which will air weekly starting Sat. Sept. 5.
Discussions to develop a partnership began about a year ago when Rogers Radio approached YouTube.
The show, which aims to target a wide demo nationally, will be a mainstream show bringing the best in pop music to listeners across a Rogers's slate of stations. The company's data shows that pop listeners span a wide demo (15 to 50, says Adam) with some stations skewing younger than others, Adam says the show targets pop music lovers across ages.
Rogers Radio is focused on continuing to develop rich content for listeners across a range of platforms and devices, says Adams, who sees the partnership as one more way in which listeners can access content. "Regardless of how you are listening, its all about what you hear," says Adam.
This week's launch episode focuses on Canadian YouTube performers, Daniela Andrade, ConvosWith2YrOld, MakeupbyEman and Corey Vidal. The show will air across Rogers' youth radio channels including KiSS, 91.7 The Bounce in Edmonton and CHYM 96.7 in Kitchener.