Forever 21 hits Toronto streets with The Kit
On-street brand ambassadors in Forever 21 fashion will be a key part of The Kit Compact 's distribution strategy.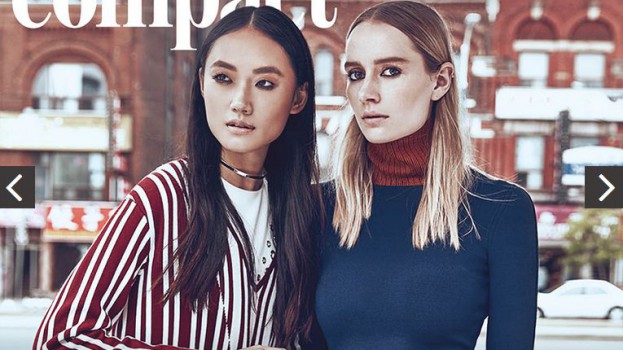 Brand ambassadors picked to represent The Kit, and dressed by fashion sponsor Forever 21, can be spotted around Toronto starting today, as the Canadian fashion mag launches the inaugural issue of its pop-up publication, The Kit Compact.
The collaboration, which was brokered by Forever 21′s PR agency, ASC, also includes a full page ad in the magazine, according to Giorgina Bigioni, publisher, The Kit. 
Between today and Sept. 11. the ambassadors will be handing out 50,000 copies in all of the give-away publication that focuses on localized beauty and fashion content and gives brands a way to reach a more local audience. Alongwith the giveaway, ambassadors will also be handing out Elizabeth Arden sachets in some locations. This issue's advertisers include Calvin Klein, Stuart Weitzman, Elizabeth Arden, Andrews, Swatch, CoverGirl, Benefit, Sephora, Clairol, Sally Hansen and Estee Lauder.
The brand ambassadors will be fanning out in TTC locations and distributing the publication to commuters at the Bloor, Eglington, Dundas West and Broarview and College street stations. On street locations include areas with heavy footfall, including Yonge and Dundas, Front and York and Bloor and Bay streets. The publication is also available alongside guest services at four malls: Toronto Eaton Centre, Sherway Gardens, Fairview Mall and Markville Shopping Centre. The Kit Compact can be accessed for free online at Thekit.ca.  
The pop-up publication, which aims to target millennial women in the 25 to 35 age range, was modelled on the success of like publications in the U.K. and the U.S.