TheScore kicks off new football season
How the app has updated ad units to coincide with the launch of the NFL season.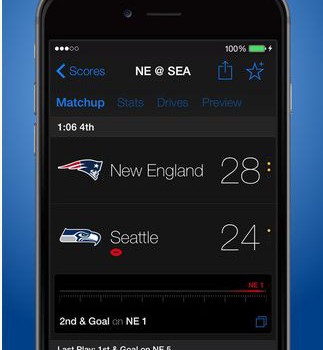 Last night the NFL season kicked off, and theScore was ready, rolling out ad updates and new sponsor activations to reach its 10.5 million monthly active users.
This season's sponsors include Miller Lite, arranged by PHD, as well as Werner. Miller Lite is on as the official "Breaking News" sponsor, which includes push notifications (Android only) and sponsored content throughout the football season.
TheScore has updated the ad units on the app, turning the in-stream units into big boxes that can be more easily transferred from desktop to mobile. The updated unit can also now have autoplay ads, similar to Facebook and Twitter, which enhances the ability to work with clients' video campaigns, says Tyler Cameron, sales director, the Score.
Also updated on the app is the "App Presenters" unit, which appears when a user opens theScore. Previously when a client purchased the unit a logo would appear recognizing them as the presenting sponsor, but now the multi-day unit appears more like an interstitial.
On the content side the app had added play-by-play graphics and animations for touchdowns that appear as the action is happening. Fantasy team functionality has also been enhanced, with new comparison data between teams available.