La Presse to cease weekday print edition
The move is effective at the end of 2015, as is the absorption of Olive Media into Toronto Star and La Presse operations.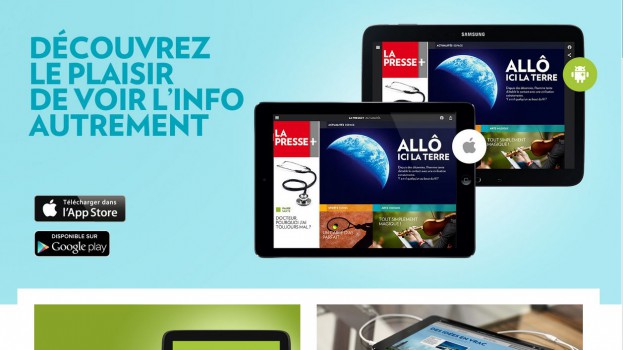 La Presse has announced that its print edition will cease publishing on weekdays at the end of 2015. The print edition on Saturday will continue to be produced.
The company will focus instead on its La Presse+ app, which launched in April of 2013. To support ad sales for the two operations, the Toronto Star and La Presse will formally absorb Olive Media into their operations effective Jan. 1, 2016. The companies have operated as a partnership since 2007.
An internal memo from Star Media Group president and Toronto Star publisher John Cruickshank said "the move will allow both the Toronto Star and La Presse to consolidate and reposition their digital advertising businesses, allowing them to better serve advertisers by providing enhanced opportunities to cross-sell and bundle their media properties."
The Olive Media acquisition will see the elimination of 70 positions at the company's Toronto office and 12 positions from its Montreal office. Some staff affected will be absorbed by the Star and La Presse.
La Presse had long made its intentions to replace its print edition with its successful app known. Readers on the app spend an average of 40 minutes on La Presse+ on weekdays, one hour on Saturdays and 50 minutes on Sundays, according to statistics from La Presse. The app has also reached the coveted younger reader base, with 63% of readers sitting in the 25-to 54-year-old demo.
Today's news follows yesterday's launch of Star Touch, the Toronto Star's iPad app that was created in partnership with La Presse.
La Presse is owned by Gesca Ltée, a subsidiary of Power Corp. of Canada. The company sold six regional papers earlier this year to a group formed by former Liberal MP Martin Cauchon in order to focus its efforts on La Presse.
More to come