Kruger's 'soft' touch with ethnic markets
The paper towel and tissue brand is shifting some of its budget to target specific ethnic communities.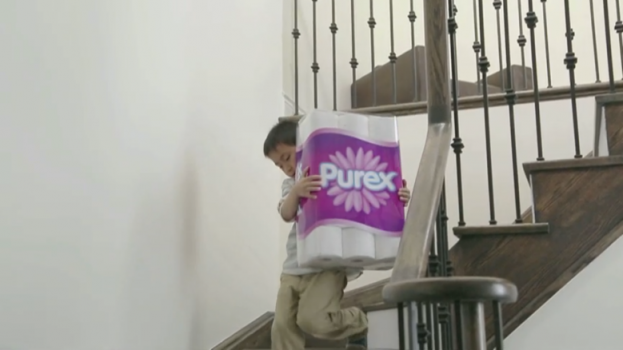 Canada's changing ethnography is having an impact on how marketers approach campaigns, or at least they should be, according to Nancy Marcus, corporate VP, marketing, at Kruger Products.  
The Canadian manufacturer of tissues, paper towels and napkins has gone to market with a campaign that targets Chinese Canadians with commercials in Cantonese and Mandarin advertising its Sponge Towels paper towels and Purex bathroom tissues.
The SpongeTowels commercial, which include a 30-second TV spot that runs nationally on Omni and Fairchild TV, and also on IPTV platforms, features master chef, Joseph Ho as he deals with a major soy sauce spill. Running in both languages with subtitles in English, the commercial is targeted at the "mainstream" Chinese community, says Marcus

The Purex campaign, which will run in Western Canada, also has a 30-second TV spot on Omni and Fairchild and shows a six-year-old boy practicing the piano and using a Purex package as a seat.

The campaign's creative and media buy was executed by Ethnicity Matters, a Toronto-based  multi-cultural marketing and advertising agency.
This is the company's first deep dive into ethnic marketing in the GTA and GVA where most Chinese Canadians live. A previous campaign in 2013 targeted Chinese, South Asian and Filipino communities in Western Canada.
"We have spent quite a bit of time understanding our consumer," says Marcus. In 2013 Kruger Products commissioned Nielson to develop a profile of its customers. That report, which has since been updated, showed the company that it had to develop engagement with specific communities. "We recognize that 70% of consumer spending growth in Canada will come specifically from South Asian and East Asian customers." By 2017 one in five Canadians will be foreign-born, she says.
Chinese Canadians spend over eight hours a week on television, which explains why television was focus of the media buy.  
"It's also not about token efforts and cliche images," she says. "We are talking to a mainstream consumer so we need to speak to consumers with respect and integrity and understand those differences."
To that end, the company engaged Ethnicity Matters to elevate the scope of their campaign. "This really required a microscopic look and a specialized assessment. We understood that we needed a specialized communications and buying team to help us get to the next level."
Only one of the creatives was adapted from an English Canada campaign. The rest of the campaign includes stand-alone creative for Sponge Towels, Purex and Scotty's Facial Tissue.
The company has plans to expand its ethnic marketing campaigns. However, the intensity of its investment in this area will depend on how well this campaign fares.
"We have stringer KPIs and we monitor based on a number of metrics… If it goes well, we will definitely move to the South Asian community."