Cineplex's eSports play
The company is leveling up, acquiring U.S. platform WorldGaming and announcing plans for local and national tournaments.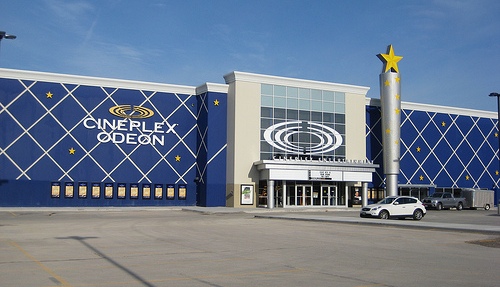 Cineplex has officially logged on as a player in the eSports space, acquiring online gaming platform WorldGaming (WG).
The acquisition gives Cineplex access to the eSports community, with the company announcing plans for live online gaming and in-theatre tournaments across Canada. Cineplex has invested $10 million to acquire 80% of the company, with an additional $5 million investment to expand the business model in the coming months.
Pat Marshall, VP of communications and investor relations, says the company's move into the online gaming space aims to attract more 15- to 30-year-olds (skewing male) into the theatre.
Revenue from eSports for the media co will come from online fees, spectator fees for the live events and sponsorship and advertising of the online and in-person tournaments. Marshall notes the live tournaments will also help to add capacity to the theatres, because they will be held during off-periods for movie screenings, like Saturday mornings.
Cineplex's eSports league will have quarterly tournaments that begin with online qualifiers, moving to regional rounds in 24 Cineplex theatres. National tournaments will finish with one final event that will be broadcasted via satellite across the country with the winner taking home a cash prize. The first national tournament will be held in October, with details coming in the next couple weeks.
For more casual gamers there will also be local tournaments, single-day regional events featuring new games that will also be held in Cineplex theatres.
Players can also sign-up for an eSports league, which includes 12 weeks of play with finals being held locally in cities across Canada.
Cineplex aired some live eSports events over the summer, including the broadcast of the ESL One Cologne 2015: Counter-Strike: Global Offensive Finals and All Work All Play: The Pursuit of eSports Glory Live, a documentary about the global expansion of the industry.