Darren Hardeman moves to M2
The Maxus Canada managing director has moved into a senior role at the IPG Mediabrands agency.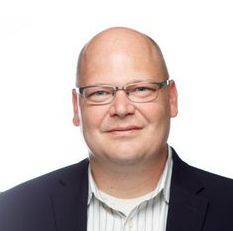 M2 has a new VP of digital, hiring Darren Hardeman in the role.
Hardeman moves to the IPG Mediabrands agency from Maxus Canada where he worked as managing director of planning and digital. His background also includes digital-focused positions at Excelerator Media, Olive Media, MBS/The Media Company and Ogilvy and Mather.
In his new role at M2 Hardeman will lead digital strategy for all clients, including RBC Royal Bank, Wendy's, WIND Mobile and Sleep Country Canada. He takes over the role at M2 from Will Pate, who left the agency over the summer to found a startup called Not so Stealth.
"Digital is moving at such a fast pace, having Darren in the role and devoted to digital will ensure that we are on top of the trends, and our clients are getting access to thought leadership in real time," says Leeanne Comish, president of M2 on the hire.
Ann Stewart, president at Maxus Canada, says she's sad to see Hardeman go after over seven years working together. She adds a search for a new VP of digital is on now across the agency's global network, with the role being expanded to include emerging technology and data.