Ford takes the week: Media Monitors
The car co had the most advertising time for the week of Sept. 14 to 20.
Ford Lincoln bought the most advertising airtime in Toronto for the week of Sept. 14 to 20, according to the latest edition of Media Monitors.
The car co was followed by new entrant Nissan, with fellow auto company Chevrolet jumping from #42 to #2.
Rounding out the top of the list was Mitsubishi Motors dropping one from #3 to #4 and Tim Hortons, which jumped from #50 to #5.
In Montreal it was CTV moving from #3 to the top spot for the week. Coming in at #2 for the week was new entry GMC. Ford Lincoln jumped from #52 to #3 for the week, followed by new list entry Mazda at #4 and Mondou at #5.
Toronto:
By brand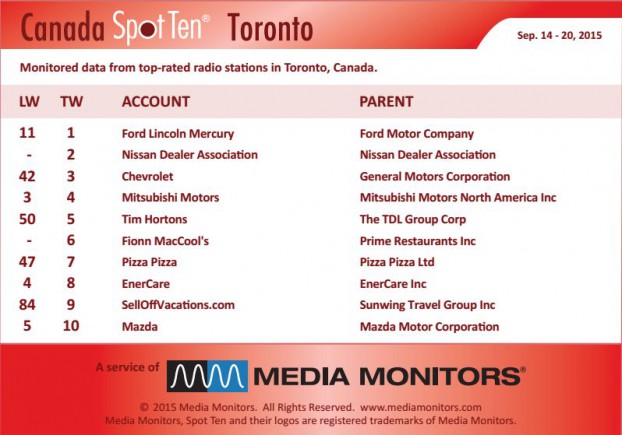 By category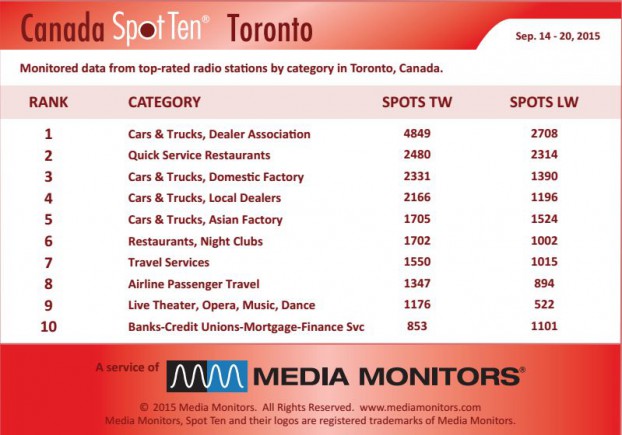 Montreal:
By brand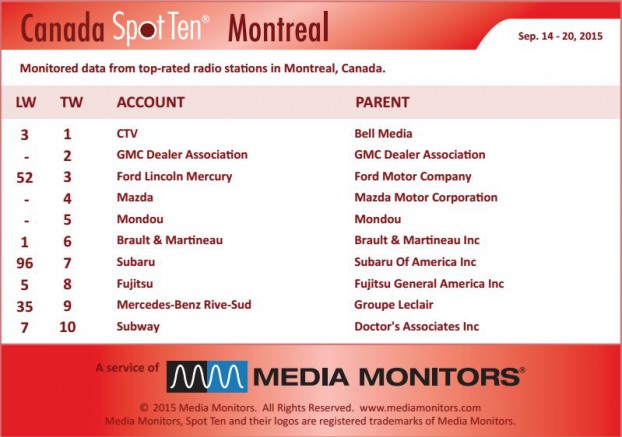 By category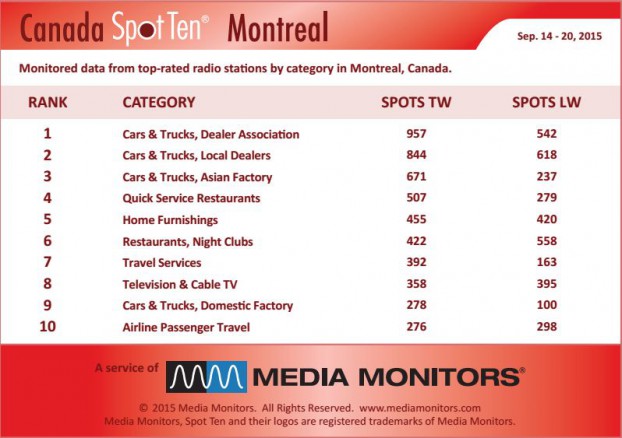 Image courtesy of Shutterstock