Why Secret Location is on the 'Frontline' of VR
James Milward discusses the company's VR Emmy win, its new VR journalism project with PBS and why it is pursuing "frameless storytelling" full-force.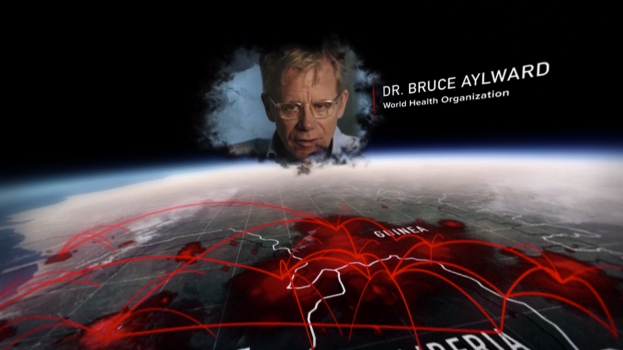 It slid somewhat under the radar but two weeks ago, Toronto's Secret Location won the first Emmy ever awarded to a virtual reality (VR) project.
Let's take a moment to think about this: a Canadian company – in a country not exactly known for its innovation record – won the first EGOT award for a technology so new it still barely has a consumer presence.
VR is in fact so new that it does not yet even have its own category: Secret Location's Sleepy Hollow VR experience for Fox was awarded in the "Outstanding User Experience and Visual Design" category.
While it is a handsome cherry on Secret Location's award sundae, the company has already moved on to announcing its next big VR news: the upcoming debut of Ebola Outbreak: A Virtual Journey, an immersive 360-video documentary for PBS' Frontline.
Created in collaboration with Frontline and Columbia University's Tow Center for Digital Journalism, the documentary will be unveiled at the ONA15 digital journalism conference in L.A. on Sept. 26, in the Google booth. As Milward attests, virtual reality has a particularly intriguing application to journalism: "We believe this is a unique opportunity to create both understanding and at the same time visceral empathy by putting viewers 'in' the story at a fundamental level," he said in a statement.
The Frontline project now joins Secret Location's Sleepy Hollow execution, its Ball Up VR showcase created for eOne for MIPCOM last year and its 360 VR L.A. Philharmonic concert in its VR portfolio, which this year totals five public-facing projects alone. It has several more in the pipeline, including some original work, Milward said in conversation with Playback Daily.
"We're definitely hitting this hard," he says. "But it's not just the opportunity to do something new or a shiny new toolbox to tinker with. It really is the narrative potential of the platform. And when you're in a story that is truly immersive, whether that's in a game a more distinct narrative, it is transcendent: more than it ever is has been watching a movie on a screen, even IMAX."
While Milward is an evangelist for the tech and its storytelling potential, he's also the head of a company with 70 in-house staff, two offices (Toronto and L.A.) and investors like eOne, which depend on solid business models and not flights of fancy. As such he's tracking indicators that demonstrate faith in the technology's potential. And those indicators are piling up. This week has seen a flurry of major VR announcements thanks to the Oculus Connect 2 developers conference in California. The company, it appears, is finally ready to hit the mass market in a big way.
Included in the conference announcements were Oculus Video, a virtual-theatre environment in which consumers will be able to choose from, and watch, over 100 mainstream feature films, including Alien, Life of Pi and Birdman, thanks to a deal with 20th Century Fox and Lionsgate. Hulu and Netflix will launch dedicated VR apps. Samsung announced a new, lighter $99 Gear VR headset for its mobile products, to be released for Black Friday. Critically, major game titles are joining the fray: the conference also included the major reveal that Minecraft will be available in VR as well.
On the creative side, both Steven Spielberg and Ridley Scott are said to be involved in VR projects as well. VR studios like Palo Alto-based Jaunt are raising serious cash ($50 million in a recent Series C). And here in Toronto, the inaugural weekend-long "Festival of International Virtual and Augmented Reality Stories" was hosted Sept. 19 and 20 to showcase the platform's and its stories to the public.
It all points to momentum building for a tech that's flagship product (the Oculus Rift) is not scheduled to hit retail shelves until 2016.
Milward says he can see the stars aligning for VR to break, but admits there are a lot of factors in play that could change the course that VR takes. Getting key creatives on board, however – in the same way James Cameron helped launch theatrical 3D with Avatar – he thinks will be key.
"You get this unique combination of names, and the creative spectrum and then the actual ability to consumer that creative spectrum from an audience that we haven't had before. There's a lot of if's – I'm not saying it's all going to work but if a number of these things compile together in the same moment, it will go in a big way."
And although he downplays the Secret Location aspect, he thinks, in the big picture, the Emmy win adds weight to VR's potential.
"The fact that in an industry and market that's so new, that such a significant narrative award could be given to a project that chose to be created and distributed in that platform is important," he notes. "Winning an award, especially a craft in a category like Visual Design and User Experience, is an important validator to that."
From Playback Daily