CRTC updates Wholesale Code
An overview of changes made to the Wholesale Code, which go into effect this January 2016.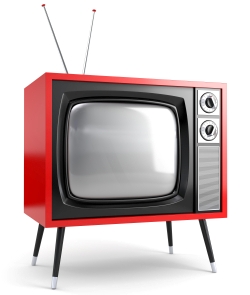 By: Julianna Cummins and Val Maloney

The CRTC has unveiled final revisions to the Wholesale Code, one of the more contentious pieces debated during last fall's Let's Talk TV hearing.
Proposed changes to the Wholesale Code, which governs the commercial agreement between BDUs, programming services and exempt digital media undertakings, were first presented for industry comment last March.
The changes to the Wholesale Code will take effect on Jan. 22, 2016, and are applicable to all licensed undertakings.
One of the updates to the Wholesale Code was a change to the criteria broadcasters must use when creating themed or pre-assembled packages of channels. When creating cable packages, BDUs must now consider the language in which an independent programming service is offered when they are assembling cable packages. Previous Wholesale Code decisions stipulated only that BDUs must include independent channels in cable packages, and ensure those indie channels are being offered in a package with related channels and in the "best available package" for that particular service.
The CRTC also determined that prohibitions on renegotiation triggers were found to be overly broad, and the regulator would judge renegotiation on a case-by-case basis.
The wholesale code was also updated so that independent programming services can negotiate with BDUs on issues surrounding minimum penetration, revenue and subscription levels, provided the base level is commercially reasonable. This decision was made because those companies will be more vulnerable with the upcoming loss of genre protection and access rights. The CRTC said this will provide an overall benefit to the system, allowing those indie channels to meet programming requirements.
Penetration-based rate cards (PBRCs), where lower penetration generally equals a higher wholesale rate, were a hotly debated topic with pick-and-pay rules coming in. PBRCs were ruled to be considered unreasonable if they can't be justified commercially or are anti-competitive and protect the programming company. One example that was centred out as unreasonable is advertising make-whole PBRCs, which seek compensation for advertising revenue losses.