Why Canada is a programmatic sandbox
Google Canada's Rory Capern on the market's importance to the global company and why 2016 will be a year of digital winners and losers.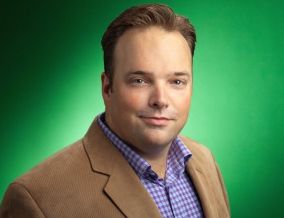 Rory Capern, head of partnerships at Google Canada, says the Canadian media industry's small and collaborative nature coupled with high smartphone penetration, has earned the market the distinction of being Google's global programmatic lab.
That means the company will be testing products like Programmatic Guaranteed in Canada before rolling them out to the rest of the world. The product, which launched in alpha last winter, allows clients to reserve premium inventory using programmatic, bringing the technology closer to the traditional intimate relationship of direct sales. This was in response to a demand for more human insight and control. Since launching, Programmatic Guaranteed has run over 100 campaigns and seen CPMs 10 times higher than open auction prices.
Capern told MiC that Canada's strength comes from the talent in the market, coupled with its small size, allowing it to work together in ways not possible in larger markets.
"Speed in this game is really important," he says. "There is a really steep learning curve, and the earlier you're in, the better you benefit. At the same time as I say that the challenge I am seeing is scaling that talent. There is a core solid group in the market that can handle what we have been doing now, but as programmatic grows its overall relevance in digital media we're going to need more people."
Increasing the number of skilled media members in market will be important heading into 2016, says Capern. With 57% of Canadians on smartphones and users checking their devices 150 times a day, according to Consumer Barometer, Capern says 2016 will be a year of "winners and losers" for digital buyers and sellers.
"People who win will know how to engage in a mobile context," he says. "One of the other pieces involves thoroughly understanding user behaviour and info behind users so they are using the most efficient media possible. The winners will understand how to use these micro-moments in ways that matter more and more, but also that have invested in ways to ensure they can react to those moments."
Capern says he is impressed with the Canadian market when he looks at it in isolation, but it could improve when compared with other markets in Asia and Europe, which also boast high mobile penetration rates.
"We are past the days of thinking about Canada as a small mobile market," he says. "In that regard we should be further ahead than where we are."