Closing the conversion gap on YouTube
The online video platform has expanded its shopping ads format, the scope of its app promotion, as well as the reach of its measuring solution.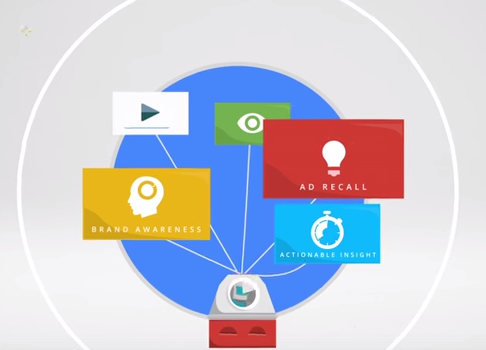 Don't mind the gap, says YouTube. It's closing.
At AdWeek this afternoon, YouTube CEO Susan Wojcicki announced the online video platform's expanded plans to connect the dots between viewing an ad and shopping for the product advertised in that ad.
Shopping ads allows advertisers to give potential customers the ability to immediately purchase products advertised, a move that converts a video ad into a "digital storefront". Through that ad format, advertisers can connect their merchant feed and product ads to launch a shopping ad next to their video ad.
Once live, viewers will see an "i" icon on the top right corner of a YouTube video. By clicking on the icon, viewers will see a drop-down menu with product-related information including a click-to-buy option. 
The ads will sold in auction format, based on contextual and audience relevancy. Marketers only pay for shopping ads when a user clicks on that ad.
The update follows Google's launch of TrueView for Shopping in May this year, which allowed merchants to insert product cards into in-stream ads. The new shopping ads are available across all videos on YouTube. It is particularly relevant for product-focused videos.
YouTube has also rolled out a TrueView for app promotion base on the growth of viewing on mobile, up more than  50% year over year. The format accesses users who are seeing video content on YouTube or searching for content. Based on results for app promo ads in-display, which have been performing well in cost per install and lifetime value, the new app promotion ads are now also available in in-stream ads.
App promotion is now also available across YouTube's gaming app, with plans to introduce bid by cost-per-install soon.
YouTube has also expanded its Brand Lift solution, which helps brands see if their ad investments are driving results. Using organic keyword search results, the solution reports for lift attached to measuring interest on Google.com. With increased usage of YouTube's search function, the company is now expanding its brand lift solution to cover search in YouTube as well to monitor for interest in video content related to a brand.