Next Issue rebrands as Texture
Next Issue Media has changed its product's name and installed a team of editorial curators to help readers navigate its vast library of magazine writing.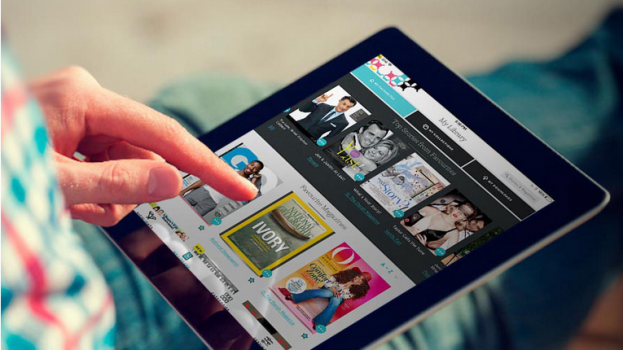 Next Issue Media has rebranded its all-you-can-read subscription magazine service under a new name, Texture. The company said the rebranding is aimed at improving the reading experience on an app that was originally touted as the Netflix of the magazine world.
Rogers Media added its stack of magazines to the collective heft of a magazine conglomerate that includes Condé Nast, Hearst Magazines, KKR, Meredith, News Corp, Rogers Media and Time Inc. when it paid an undisclosed eight-figure sum to join Next Issue in September 2013.
In addition to giving readers the latest issue of at least 160 magazines on digital, Texture – like Next Issue Canada - also allows its subscribers to dig deep into its archive of 15,000 back issues to read as many of the articles in its 500,000 story-database that they want. The new version of the app was created with the intention to redefine the reading experience based on the success of other media subscription models like Netflix, Hulu Plus and Spotify Premium, according to David Carey, president, Heart Magazines.
With its rebrand, Next Issue Media has added a significant overlay of editorial insight and suggestions to help readers navigate a of reading material. A national ad campaign is being rolled out to support the rebrand across print, digital and out of home.
The magazine's editorial team, stewarded by Maggie Murphy, will run Curated Collections organized by theme (Strong Women Wednesdays, best fall pumpkin recipes, for example), major stories and access to content that readers may not otherwise discover. It will also allows readers to develop a personalized My Collections section to save and organize stories.
In addition to curations that will help with the reading experience, readers will also have access to exclusive content and will see features pop up on the screens before they hit the newsstands.
Murphy notes that the addition of curation to the content was conceived to "add a human touch" to the product. "Auto-populated recommendations from data driven engines are valuable, and we make use of them, but we also think there's an element of trust that happens when your best friend shares their latest favorite article or recipe with you. We want to be that best friend to the reader."