Toronto to host 2016 Grey Cup
The Canadian Football League is bringing its big event back to the city, with Shaw as the presenting sponsor.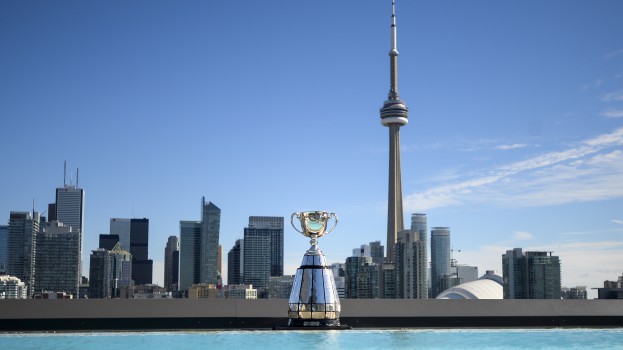 The Canadian Football League has announced that the 104th Grey Cup will be played in Toronto on Nov. 27 next year, with Shaw as presenting sponsor.
The Grey Cup is the largest single-day sporting event in Canada, and also includes a pre-event multi-day festival.
Jeffrey L. Orridge, commissioner of the CFL, noted that awarding the host city honour to Toronto is a great opportunity for the Toronto Argonauts. It also gives the city a chance to present the cup, and its associated festival, in a different way from its 2012 hosting of the event.
"The 2016 Grey Cup will be all about the future. The future of our game, the future of the CFL, and the bright future of the Toronto Argonauts here in Canada's biggest city," Orridge said in a release.
Mayor John Tory was also enthused about the potential of the events' impact on the city's coffers, noting that it brings in $100 million for host cities. In 2012, the event generated $133.1 million in economic activity across Ontario, over 70% of that going to Toronto, according to Canadian Sport Tourism Alliance info provided by Shaw. In 2012, the event was was responsible for 795 jobs, 596 of them in Toronto. The Grey Cup generated $70.2 million in GDP for Ontario, almost $50 million of that in Toronto.
Under ownership of Larry Tanenbaum's Kilmer Group and Bell, the Argos move to BMO Field in 2016. Tanenbaum noted that the timing of the event will be a "perfect culmination to the Argos' inaugural season at BMO Field."
The CFL has announced incentives for season-ticket holders for the Grey Cup. Those who purchase season's tickets to watch Argonauts' games in 2016 will get early access to Grey Cup tickets.