Waze builds Canadian driver community
Results from the traffic and navigation app's first six months in Canada.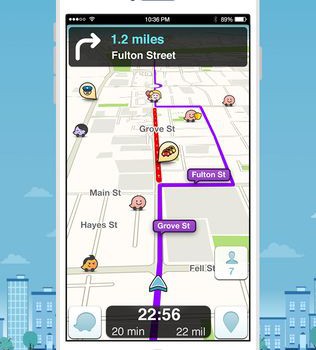 Traffic app Waze has had a good run for its first six months in Canada, reporting big growth in ads and consumer usage.
The traffic and navigation app is built on a community-centric model in which drivers share local insights about real-time traffic and road information as well as money-saving details about cheapest gas stations in their area.
Operating with a staff of one in the country, sales lead Mike Wilson, the Google-owned app has seen the number of kilometres driven on the app jump by 100% from January to July of this year, moving from 41.2 million to 82.5 million. User-generated alerts on the app grew 130% in that time, from 431,385 in January to 992,438 in July.
Wilson says while the company doesn't share user numbers, the app saw the most growth before this summer's Pan Am Games in the Toronto area. To date there has been no promotional push for the app, though government and broadcast partnerships are in the works heading into 2016.
One of the clients that tapped into the increased usage was Walmart Canada, with its agency Mindshare. The company has run two campaigns on the app to date, delivering summer messaging to Waze users within close proximity of Walmart Canada stores.
Wilson says there are two ad opps on the app: branded pins and screen takeovers. Both are sold on a CPM basis. Walmart Canada built its Waze campaign on branded pins, which map a user's location and send store offers to them for the location closest to them. He adds the clients that have seen the most success with those units are the ones that develop Waze-specific offers and creative rather than adapting work from digital OOH or online ads.
The second ad unit is a screen takeover, which appears on a user's screen when they have been stopped for three seconds or more. Wilson says that unit is used to supplement the pins and works more to drive high-level branding and awareness.