Dealing with the skills gap
Insiders weigh in on the challenges confronting the media industry's workforce, and how to overcome them through education and training.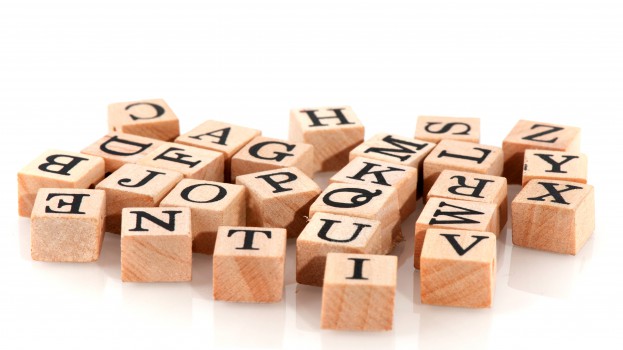 How do you select the right person for the job? You're looking for someone with an astute awareness of the fragmented media landscape. That person should also know how to use a variety of platforms to address messages to targeted audiences and have tech skills to use industry-specific databases to place the buys at the right time, in the right place and in the right way. Now, add to that profile the ability to crunch and munch on data, negotiate with publishers and media owners and put a chief marketing officer at ease. Would the topping on the sundae be a charming personality that adds warmth and cheer to the workplace?
We may not be too far from a time when engineers and developers can deliver us an automated version of that perfect employee (minus the charm, of course). But until that happens – to borrow from film-lore – Media, "we have a problem."
It's slim pickings out there, say industry insiders, and the challenge isn't felt purely at the entry level. As technology updates faster than most can follow, advertisers worry that they and their media agencies can't keep up with the Joneses (think Facebook, Google, Twitter, for example) of the new world. In September this year, Veronica Holmes, formerly president, digital at ZenithOptimedia estimated that some $500 million of media spend (about 6% of total agency billings) had moved agencies within a six month window, which she attributed less to transparency within the industry and more to advertisers' fear that their agency wasn't up to speed with the latest developments in the media world.
"As such, deeply understanding how the internet is affecting media is a must for marketers – and their agency partners," she wrote. "Questioning if their agency understands and is ready for the future are what gives a review its impetus – marketers want to be sure they have the right partner, with the right resources and skills."
The concern about a skills gap is felt throughout the industry, says Sonia Carreno, president of the Interactive Advertising Bureau (IAB) Canada. As new terms have entered the media lexicon – programmatic and addressable, the hottest two – there has been a struggle to respond to the changing landscape.
"There is a talent shortage in Canada, and everyone from Google to the smallest agency is feeling it," says Carreno. "[It] flies below the radar of some of the other associations or papers because HR talent isn't a sexy enough topic."
The truth is that the skills gap is a global issue. The 2015 annual Talent Shortage Survey from the Manpower Group sees a growth in the skills gap across the globe with the biggest challenges for employers in Japan and Peru where 83% and 68% of employers surveyed during the first quarter of 2015 reported challenges filling jobs in 2014. Skilled trade workers topped the list, being the most elusive talent available with sales representatives following close behind. The Manpower Group's survey was based on responses from 41,748 employers in 42 countries.
Overall, 38% of global employers reported challenges in filling positions. In Canada, that number is 32%. That's a macro level look but on closer inspection some of the challenges identified by employers across many markets and industries mirror the challenges of the media industry. The top three reasons identified for the talent shortage were: lack of available applicants, lack of technical competencies and lack of experience.
Agencies worry that hiring untrained employees and then investing in their training is challenging if they just up and go. That is money invested in talent that can't be passed over to anyone, says Carreno, who notes that everyone is a bit of a bind. "Advertisers don't want to pay to have you train your staff. They might as well take it in-house, but then they don't have the expertise."
At OMAC, the out-of-home industry body, there are concerns about staff attrition and up-to-date skillsets, says Rosanne Caron, president of OMAC. Her organization did workplace training for a large Montreal-based agency last year. Most of those trained have since moved on, she laments.
Of course, a pre-employment introduction to the industry helps. Deena Markus knows that firsthand. She was one of the first of 15 new graduates that emerged from Centennial College's media management program less than a decade ago. Access to knowledge (media planning tools, PMB, Infosys, an Nlogic tool to assess TV numbers, Adtrack and DVS, in addition to being introduced to ComScore) and a 15-week field placement gave Markus an edge in employers' eyes. After graduation she immediately landed her first gig in broadcast buying at PHD. In 2013 she moved to UM.
"Students who have the college background do learn quicker and feel more comfortable diving right in," says Markus. "It's tougher to grasp the environment if you come from a general college background." That said, the scale and scope of change in the industry demands constant learning.
"The way we were buying 10 years ago you can't buy anymore because there are so many other factors, that evolution is hard to teach students." Which in Markus's view means independent personal qualities like curiosity can take you a long way. Its not just entry-level employees who need the training; many believe that the lack of know-how reaches into the C-suite. "I think [training] needs to be top down. Everyone needs to look at things, because even people in higher levels are not sure."
Joseph Leon, president, Vision7 Media has a different perspective. Not only has his company invested in in-house, cross-group training program called Digital You, he's also changed his agency's approach to recruitment by looking for new hires outside the media-trained crew. The most recent entry-level recruits at Vision7 bring a broader data and business strategy-focused background to their positions. "For me [media buying and planning] skills are still important…but for me its much more about having people with business and data strengths, so that the people who come in tomorrow can be the same people who can sit down with the CMOs of the future." With the changing profile of the CMO (more consultancy-background, ROI focused), agencies have to adapt to hiring recruits that can blend planning and buying capability with an understanding of business, data and strategic thinking, according to Leon.
The need for integrated learning opportunities and for continued training is also on radar of Raymond Reid, who has set up Digital AD Lab in July this year specifically to address this problem. In championing the need for greater education, Reid – whose industry experience spans the agency, publisher and tech sides of the digital space – insists that the industry address the problem that it is trusting billions of dollars in the hands of unskilled workers in a business that is here to stay. Digital advertising industry spend has grown from $364,000 in 2004 to almost $4.5 billion in 2015.
At Digital Ad Lab, Reid is rolling out its first certified digital program for professionals with most of the training conducted through Google's DoubleClick platform. The educational venture also offers in-house training for businesses.
To respond to the crisis, IAB's Carreno is making education the mission of her presidency. Her focus is on creating a neutral educational platform so that IAB members (and non-members) have access to an inclusive program that gives participants enough exposure to make better strategic decisions.
Carreno worries that there is a confusing crowding in the online education space. With advertising solutions all the craze, publishers and ad-tech folks are rolling out independent courses that are taught on their own platforms. That kind of learning isn't so useful, she says, because students will have a myopic view, learning only singular platforms instead of the many they require to be well-rounded strategic thinkers.
"Back in the 1990s, your resume could have Microsoft PowerPoint and Microsoft Excel on it, and that would be good enough but now you need multi-platform proficiency," says Carreno. That means knowing how to use Facebook's application as well as Google Analytics and third-party tools like Kenshoo just as well.
To that end the IAB is working on developing a certification for its educational courses and has formed an education committee. In September it announced two upcoming one-day courses titled Programmatic (Oct. 27) and Data to Insights (Nov. 6).
And at the entry level, Centennial is looking to grow its program. Media Management, the one-year graduate certificate program, which Markus attended, is run out of the college's School of Communications, Media and Design headed by Nate Horowitz. The program's dean, Colette Brochu developed the program after researching the needs of the industry; as a result, every year the program pushes out 20 graduates (half of them international students and half of those stay here after graduation) trained to be planners, analysts and/or buyers in the media marketplace.
"We saw that the job market was huge," says Horowitz. "Media is the best way to enter the advertising world. The competition to enter the creative space is far too competitive, which makes media a good entry point."
The Centennial program was the first of its kind in Canada; two other programs have since followed. The program is an intensive trimester-based one-year opportunity for students to get up to speed with the industry's needs, and it includes one semester of in-agency training. The program's major struggle is to find students with strong math backgrounds and to increase general knowledge about the program.
Even as Centennial and the GTA's other colleges send out graduates into the workplace every year, many worry about the increased cost of training in a world of high attrition. Media salaries are decent at the entry level, says Rob Young, director of Insights and Analytics at PHD, and entry level positions get a small increase after a years work but many of them get poached at higher salaries (about 30% more) by companies on the sales side. While those salaries may eventually level out there is an early-period acceleration that impacts turnover in the field. There is also the attraction of being lured by the Facebooks and Googles of the ad-tech space.
At Vision7 Media, Leon has responded by changing the profile of the entry level media employee and also increased the salary on offer for newbies; the company also only offers letters of employment to 2% to 3% of those who apply.
Without that kind of change-in-hiring-approach (plus investment), the turnover challenge isn't likely to disappear, but meanwhile, Carreno and Caron are focused on developing a series of lab-style training courses focused on encouraging in-house, face-to-face training over the webinar approach.
"We are working on integrating the various aspects of our work: measurement, understanding different products and networks to plan better," explains Caron.
For now, Carreno believes the system is running on low efficiency. She points to a multi-prong tool like Salesforce.com, which has the ability to do a number of things including CRMs, managing databases, sending out emails, accounting and reporting and community functions. Because of a lack of understanding and training, most clients are likely using only 10% of the tool's value.
But time is of the essence. "It's in all of our best interest otherwise we are not tapping the potential of investment in this field," she says. "If we're not operating at at least 75% of capability, then marketers are not being exposed to success at the rate they ought to be."
Image courtesy of Shutterstock