Yahoo inks content partnership with BBC
The publisher will share video clips with Canadian and American users of the online platform.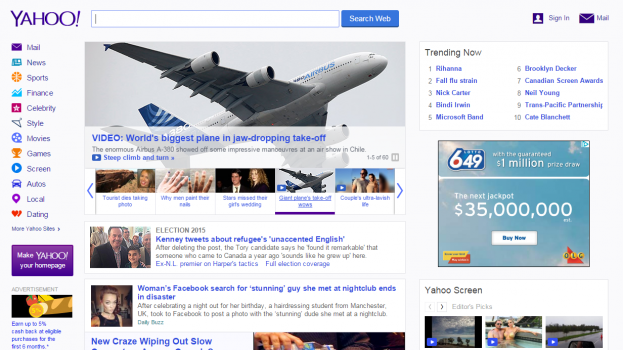 Yahoo users will soon be seeing BBC video content on their screens. The online platform has partnered with the U.K. pubcaster to share 200 news video clips with its U.S. and Canadian users. Those clips will cover international news, science, tech and business reporting.
The deal will see Yahoo adding high-quality video content (and ad inventory) on its platform. Consumption of online video has been rapidly growing, especially on mobile devices. A Media Technology Monitor study on the Anglophone market showed that smartphone penetration now covers three-quarters of Canada and 46% of that demo is streaming video on mobile phones, registering a 100% increase from last year. 
BBC has also been expanding its content to target international markets more heavily. In April this year the pubcaster announced plans to develop original Canadian content and hired Sandra Mackechnie as its VP of digital ad sales. In July of this year, the company relaunched the BBC World News app, which originally launched in 2010, by building more international content into it, much of which is video.
The partnership will see BBC content appearing across all Yahoo sites in the U.S. and Canada starting this month. 
Updated: 11:41 a.m.