Bacardi gets premium
The brand is tackling a different audience for its newest high-end launches, bringing the products to life in Toronto later this month with a culinary event.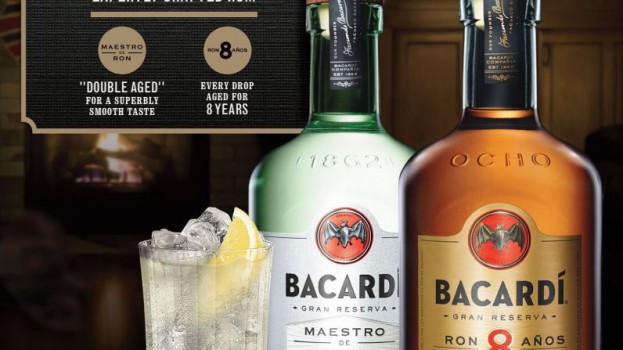 Bacardi Canada is promoting two higher-end products this fall: the launch of Bacardi Gran Reserva Maestro and the newly re-packaged Bacardi Ocho Años rum.
Both SKUs will be backed by the launch of an experiential event in Toronto later this month, the Bacardi Paladar.
In a similar move to Stella Artois' recent dining experience, Sensorium, Bacardi will be inviting consumers to Toronto's Cold Tea bar in Kensington Market on Oct. 28 and 29 to sample a custom menu created in collaboration between Toronto-based Matty Matheson of Parts & Labor and Miami chef Eileen Andrade.
The cost for the event is $75, both to cover the expenses and to ensure that the crowd coming to the Cuban-inspired, family-style dinner is a discerning one, says Lisa Mazurkewich, brand director for Bacardi Canada.
She says the company has tweaked its thinking around the audience that would be interested in buying Bacardi's higher-end products, noting the link between fine food and cocktails and the target demo. 
"Traditionally the target for these products would have been older, but we see now that in many ways younger consumers as well are interested in premium products, and in trying new things," she says. "We are looking to target anyone who is passionate about great food and drinks, probably 25 to 35 or 40 [years old] more of a psychographic of people who are interested in great food and drink."
The experiential event has been arranged by Narrative, with media by OMD and creative from Proximity for a brand campaign, focused on giving the rums as gifts, which will be rolling out in the coming weeks.
Mazurkewich says promoting higher-end products is rare for Bacardi, with the brand typically sticking to its more affordable SKUs.
"We think these products are a perfect fit for the holiday market because consumers will be doing more entertaining but also gifting," she says. "The other products are always go-to favourites but these products provide another opportunity."
Another first for the brand with this campaign is taking the messaging through to the in-store experience. In the coming weeks Mazurkewich says select LCBO locations will host bottle engraving events for customers that purchase one of the premium products.