Aegis wins Mondelez in North America
After a four-month review, the CPG is splitting its media business between Carat and SMG, with the former handling the entire communications portfolio.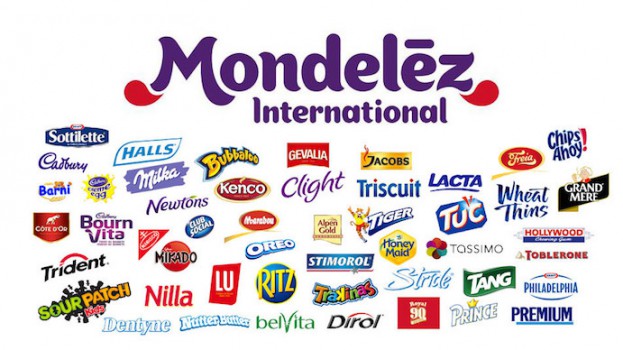 With an aim to cut costs and reorganize its media relations, Mondelez International has announced its new partners. The global company will be splitting its media account between Aegis and Starcom MediaVest Group (SMG), with Aegis getting the lion's share of the company's business as well as the entire communications portfolio. The new business relationship is effective Jan. 1, 2016.
Under the new arrangement, Aegis will be in charge of media accounts in North America, Asia Pacific and Europe, with SMG getting Eastern Europe/Middle East/Africa and Latin America (EEMEA).
In the company's previous media arrangement, Aegis was in charge of Asia Pacific and Europe, while SMG handled North America, Latin America and EEMEA.
The communications business was also split between SMG and Aegis with the former handling biscuits, gum and candy, and Aegis promoting the chocolate business in all markets.
The company announced that it had put its media account into review in June this year sparking a hushed debate around major media reviews, with Mondelez saying that it was working to centralize its media operations.
The new arrangement cuts down costs by 10%  and increases efficiency, while allowing it to re-invest in its long-term growth, according to a statement from the snack maker. Mondelez sees the decision as part of its growth strategy, which includes a deeper dive into e-commerce, programmatic buying and content monetization.
"Centralizing our media buying with Aegis and SMG offers us a significant opportunity to drive enterprise-level efficiencies that can be re-invested in our long-term growth. It also enables us to build our capabilities in key areas of our growth strategy, like e-commerce, content monetization and data-driven insights," according to Bonin Bough, chief media and e-commerce officer at Mondelez, in a statement.