Rogers tweaks hockey plans
Will scheduling changes bring higher ratings for the media co in its second year of national hockey?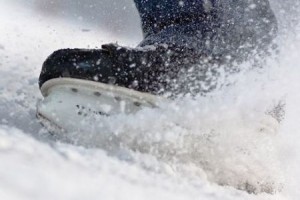 The Toronto Maple Leafs aren't the only ones making changes in the off-season. Rogers Media has also tweaked its lineup ahead of its second season of NHL rights.
Among the changes, Rogers has decreased the number of games it is showing on Saturday nights, dropping the number of Eastern matches from five to three. Last year the games were shown on CBC, City, FX Canada, Sportsnet and Sportsnet One. This year they are focusing on CBC, City and Sportsnet, with more of a focus on the Canadian match-ups, says Anthony Attard, Sportsnet's VP of sports and NHL sales at Rogers Media.
Derek Normandin, group director of broadcast, PHD, says with the ratings off forecasts on Saturday night in year one, decreasing the number of Eastern games shown is a smart move.
"They originally thought they would see audience growth, and I don't think that happened," he says. "Instead of gaining new hockey fans they fragmented their current hockey audience."
Though Rogers is tweaking the games it airs on TV, all NHL match-ups will still be available on the Roger NHL GameCentre Live app. Attard says Rogers is continuing to test dynamic ad insertion on the app, and that it will be officially live before the end of this season. In addition, the app will now be offering consumers the option of subscribing monthly rather than just buying a season pass.
Because broadcast numbers in the first year came in lower than forecasted, the rates have been lowered for the second year, says Attard though he won't confirm dollar figures. Industry estimates put average audience forecasts for Saturday night Eastern games at 900,000 and Western games at 300,000.
Wednesday night's season opener between the Toronto Maple Leafs and Montreal Canadiens had an average audience of 1.5 million viewers, according to overnight numbers provided by Rogers. The game between The Vancouver Canucks and Calgary Flames was watched by 861,000 average viewers.
Rogers has also moved Sunday night's Hometown Hockey from City to Sportsnet, replacing it with pickups from Shaw including Bob's Burgers and Family Guy. The new Sunday lineup on City allows the channel to build up its youth audience. Hometown Hockey kicks-off this weekend live from Kitchener, ON.
Normandin calls the flip on Hometown Hockey a good one as well, noting "I think City is the last place a hockey fan is going to look on the dial to try and find a hockey game."
The move also adds another night of hockey on Sportsnet, allowing buyers to cross-promote on Wednesday, Thursday, Saturday and Sunday, says Nancy Haggith, director of video and audio activation at ZenithOptimedia.
Though poor performances by key ratings driver the Leafs hurt Rogers last year, Attard says that pre-season hockey (which includes games for the boys in blue) had average audiences of 413,000 on Sportsnet, up 19% over last year's numbers.