The Windsor Star at your fingertips
As part of its revamp strategy, Postmedia has unveiled a new face for its Windsor paper, with a campaign that matches its Edmonton Journal relaunch.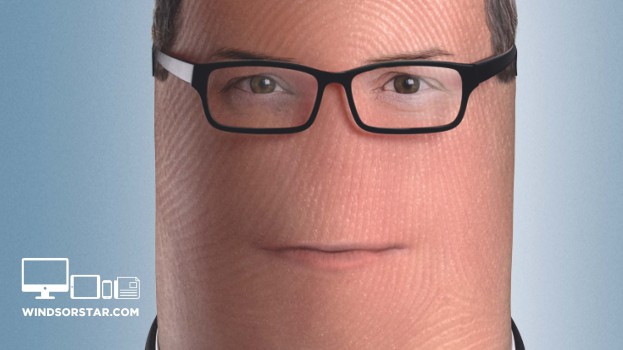 The focus on digital in print continues in the newspaper business with Postmedia unveiling the latest of its high-design digital products today. The 125-year old Windsor Star has been relaunched across its print, web, smartphone and tablet editions with a focus on local news, photo integration and better navigation through a clean and functional redesign.
The move is part of the newspaper's strategy to give readers a "cleaner, more engaging user experience and richer digital platforms to showcase our award-winning journalism and premium advertising," according to Marty Beneteau, editor, Windsor Star in a press release. 
The Windsor Star's re-imagination comes on the heels of Postmedia's relaunch of its Edmonton publication, The Edmonton Journal, which was refreshed in September this year. Along with re-branding its entire suite of nationwide publications, the company has also launched its own native advertising platform, and reported a boost in digital advertising at the start of this calendar year.
The redesign shows off a focus on local news and content with a new logo featuring the Detroit River, with blue-shading inspired by the city's waterfront. In its new avatar, the newspaper will feature news and analysis that is of relevance to the local Windsor reader.
Like the Edmonton Journal, the print edition of the Windsor Star will also have an additional product: NP in the Windsor Star, a national and international news product that will comprise of stories from the National Post, including commentaries and opinion pieces from Christie Blatchford and Andrew Coyne. 

The paper's smartphone and smartwatch apps (distributed via iTunes and Google Play for iOS and Android) will deliver content and update it regularly. The iPad app has been redeveloped to highlight multimedia components and rich photography.
The paper's website edition will also get regular updates with a focus on breaking news and a social-sharing functionality.
The paper has relaunched with Chrysler as its chief sponsor. The car co has taken over the website, smartphone and tablet homepages and also includes a full page ad in the print edition. The sponsor's presence across platforms will continue for two weeks.
As with Edmonton Journal, the Windsor paper's re-branding is being promoted with a campaign that showcases its digital-first approach. For three months the star will be running the marketing campaign, "At your fingertips" featuring key characters in the city's cultural, sports, economic and business communities dressed as fingers (see image above).