Twitter sees Blue Jays boost
How the team's playoff run is playing out on the platform.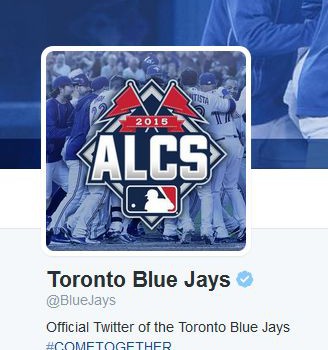 Brands looking to catch some of the real-time magic off the Toronto Blue Jays post-season run are turning to Twitter.
The social media platform has seen an estimated a 30% to 40% increase in advertising around the Jays, according to Ivan Pehar, manager of strategic accounts at Twitter Canada.
Pehar says he saw a huge increase in the number of clients reaching out to his team to get involved with the Blue Jays around the ALDS series against the Texas Rangers.
"This playoff run galvanized the nation on Twitter more than anything else I have seen in my two-and-a-half years here."
Pehar says brands have been trying to tap into big game moments on the platform, with brands like TD launching an ad around Jose Bautista's game-five three-run homer, and Molson making light of Fox Sports commentator Harold Reynolds saying Canadians can't catch baseballs.
"The common thread across most brands is that they're leveraging video," he says. "They're still using images and GIFs, but focusing on video."
Friday's game one against the Kansas City Royals had 170,000 mentions of the Blue Jays and 46,000 uses of #ComeTogether. Saturday's game two had 130,000 Blue Jays mentions and 36,000 uses of #ComeTogether. Pitcher David Price was the most talked about player in either game, with 30,000 mentions during game two.