Jays' ALCS games topping almost 4 million
Averaging 3.8 million and 3.9 million viewers respectively, the team's first two ALCS matches on Sportsnet continued to track big.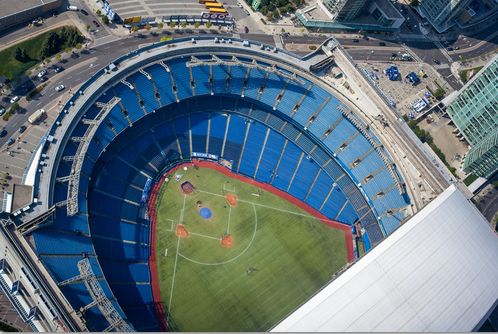 The Toronto Blue Jays continued to bring big numbers last week, with an average of 3.9 million Canadians tuning into the team's first two ALCS games against the Kansas City Royals.
Friday's game one had an average viewership of 3.9 million, peaking at 10:16 p.m. with 5.2 million, according to overnight numbers from Numeris. Saturday afternoon's game two was watched by an average audience of 3.8 million, with a peak audience of 5.2 million at 6:39 p.m.
Viewership for the ALCS series is up compared with the first two games of the ALDS series, which brought in 2.3 million average viewers for game one and 2.4 million for game two.

Twitter Canada says it has seen an increase of 30% to 40% in advertising interest around the Blue Jays since it began its playoff run, with brands like TD launching an ad around Jose Bautista's game-five three-run homer, and Molson making light of Fox Sports commentator Harold Reynolds saying Canadians can't catch baseballs.
Image courtesy of Shutterstock