Quebecor pacts with French co to reach younger audiences
The media co is growing its offer in the Gen Y demo through its pact with Paris-based Meltygroup.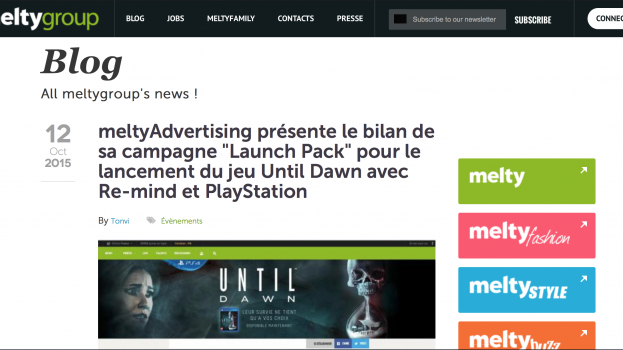 Quebecor Media has expanded its access to the Generation Y market.
Today, the media co announced that it has inked a deal with Meltygroup, a Paris-based content company that specifically plays to that demo.  
The announcement regarding the partnership follows the launch of Goji, a platform of YouTube talent that Quebecor represents and promotes, and is the second phase of a three-part plan aimed at fulfilling its access to content for the Generation Y market, according to Caroline Roy, VP at Quebecor Digital.
"We're always looking at our portfolio and we saw an opportunity for us to broaden our offer," says Roy.
Meltygroup has offices in eight countries and produces a wide range of content that includes film, music, video games, tech travel, TV series and adventure. It has 24 digital media outlets that receive 25 million visits per month. 
The companies started talking to each other eight months ago when the Quebecor Media team landed in Paris to experience and suss out Meltygroup's culture. The average age of the Meltygroup editor is 27 years, and the company's founders developed a back-end solution that allows them to represents eight countries from its Paris hub. The company publishes between 300 to 500 articles (of varying medium and size) every day, most of it consumed on mobile devices and laptops.
For Quebecor Media the partnership was also aimed at expanding its offerings for advertisers with Meltygroup's back-end solution having a proven record for native advertising. "Advertisers are looking for more of that specific target," explains Roy.
Under the deal, the multi-platform content co will have its own editors focused on developing content specifically for the Canadian English and French markets with Quebecor providing perspective and sales support as its sole Canadian representative.
Exact details of the deal are still being ironed out with Quebecor Media aiming to launch Meltygroup in Canada by the end of the year.