TLN adds to its Spanish channel roster
Three regional channels will bring Spanish-language news, entertainment and sports programming to Canadian viewers.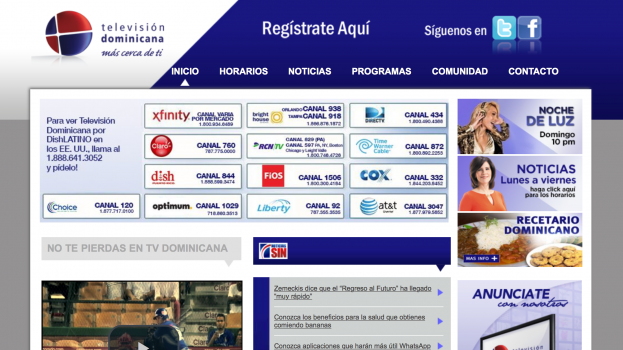 The CRTC has approved Telelatino Network's application for three new regional Spanish-language channels.
Television Dominicana, Centroamerica TV and WAPA America focus on news, entertainment and sports programming, and are operated by the U.S.-based Hemisphere Media group.
The channels cover sports, primarily soccer, basketball and baseball from Dominican Republic (Television Dominicana), Central America (Centroamerica TV) and Puerto Rico (WAPA America).
The significant representation of Latin American players in baseball and other sports, as well as the Spanish-speaking population in Canada both speak to the audience potential for the three new channels.
Telelatino will exclusively represent the three channels for marketing and distribution in Canada.