Walmart brings toy testing to TV with Corus
The retailer has partnered with Corus for a two-part TV special and online campaign that aims to get its top toys in front of gift buyers before the holidays.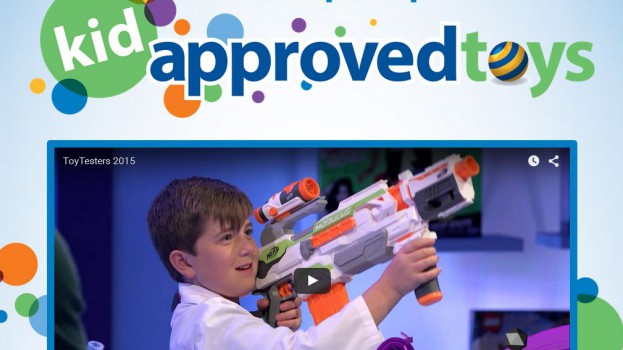 Walmart Canada is getting its top toys in front of gift buyers in a whole new way this season, partnering with Corus Entertainment for a two-part TV special around its annual toy testing.
Working with Traffik on the program, Walmart Toy Testers on YTV gives a behind-the-scenes look at the retailer's annual top toy testing, hosted by YTV host Carlos alongside kid toy testers Marlow and Charlotte. The first part of the show aired on Sunday Oct. 4 at 8:15 p.m., and the second will air Sunday Nov. 1 at 8:30 p.m., and will feature this year's top 20 toys.
The top toys are chosen each year by more than a thousand kids who were invited to test over 150 unreleased toys with the goal of predicting the top 20 "kid-approved toys" at Walmart Canada ahead of the holiday season.
In addition to the TV special, the campaign includes creative in Walmart's in-store flyers, the Walmart Live Better magazine, a digital hub at Walmart.ca/toytesters, and digital ads and blog posts on sites within the Yummy Mommy Club blogging network.
Lindsay Ternoway, account director, Traffik, says putting Walmart's annual toy testing on TV for the first time allows the retailer to showcase its role during the holiday season.
"The shows inform them on how, what and when they buy," she says. "Its content that helps them make purchases. We know that this is a buying season so one of the best values we can give them is the ability to make those decisions more effectively."
Corus was chosen as a partner because of YTV, which Ternoway says allows Walmart to reach its target of parents and other gift buyers without much wastage because of the co-viewing that happens on that channel.