Mobile beats landlines for first time in Canada: CRTC
A new communications report from the regulator outlines TV viewing habits, Netflix subscription rates and mobile use across Canada.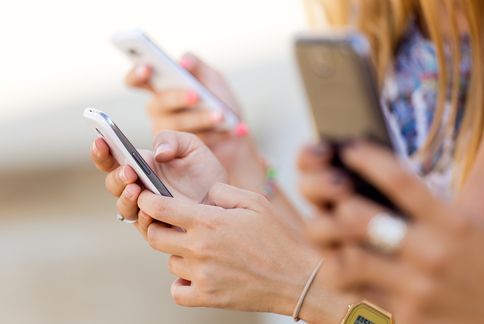 For the first time, more Canadians are subscribing exclusively to mobile wireless services than to wired (landline) telephone services, according to a new report from the CRTC.
That stat comes from the first phase of the regulator's 2015 Communications Monitoring Report on the state of Canada's communications system.
Subscription to mobile wireless services is at 20% across Canada, versus subscription to wired telephones services at 14%. Overall, 85% of Canadian households have mobile phones, with 79% having landlines.
TV viewing has remained stable overall, with the number of total hours Canadians spent watching TV each week moving to 29 in 2014, from 29.8 in 2011.
However, there are changes with Canadians 18 to 34 and 65 and older. Between 2009/10 and 2013/14, the number of weekly hours Canadians between 18 and 34 watched dropped by 12.3%. Canadians aged 65 and older saw an increase for that same period, with viewership going up by 3.5%.
Data from 2013/14 indicates that Canadians aged 18 to 34 watch 20.6 hours of TV a week, almost half the 41.8 hours that those aged 65 and over watch.
The percentage of Canadians subscribing to Netflix jumped markedly from 2013 to 2014, moving to 58% in 2014 from 29% in 2013 for Anglophones aged 18 to 34. For Francophones in the same demographic the number jumped to 24% in 2014 from 7% in 2013, according to data from Media Technology Monitor (MTM).
In 2014, Canadians spent an average of $203 a month on their communication services, up $12 a month or 6.2% from 2013. That jump is largely due to a dependency on wireless and internet services, which rose by 14% and 10%, respectively.
Overall revenue generated by the communications industry grew to $62.3 billion in 2014 from $61.9 billion in 2013.
The CRTC is releasing the 2015 Communications Monitoring Report in three parts. In the coming weeks, the regulator will release data around the telecommunications sector, followed by information on the broadcasting sector.
Image courtesy of Shutterstock