Vividata launches with inaugural study on newspapers, magazines
An industry-led collaborative study shows that Canadians across ages love to read and are embracing the experience across print and digital platforms.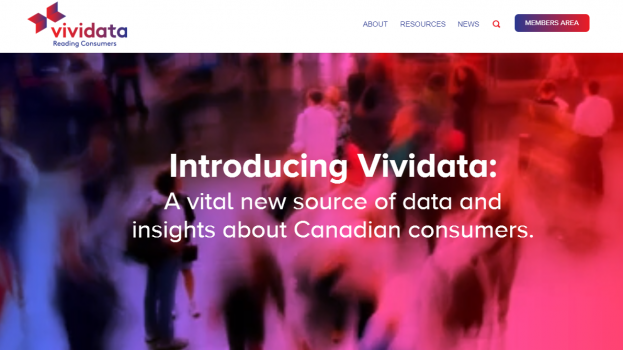 The global coronation of data as the king of business insights continues with the launch of Vividata, an organization born out of the ashes of NADbank and the Print Measurement Bureau.
The new body, which was announced in October last year, has launched with a bang, giving its membership the results of its inaugural fall study gauging audience measurement for magazines and newspapers.
With publishers, agencies and advertisers on its board of advisers, Vividata's launch signals the industry's first collaborative effort – with the merging of Nadbank and PMB – to respond to significant shifts in reading behaviour among Canadians aged 12 and above.
Vividata's partners include the Alliance for Audited Media, the Canadian Circulation Audit Board (CCAB), Magazines Canada, Newspapers Canada and Nielsen.
"As advertisers, agencies and publishers, we knew we needed to come together to create deeper and more timely data, reflecting the full range of reader preferences and activity across all platforms," Steve Maich, SVP, publishing at Rogers Communications and Vividata board member, said in a press release.
And based on the body's first report, the news is not all bad. Canadians, it appears, have a genuine hunger for reading, and the biggest consumers of magazines are teens: 75% of teens surveyed in the study said they read magazines, 2% more than the national average. The other big news is the reach of mobile with 70% of digital readers saying they consume what they read on mobile.  
Data for the Vividata 2015 Study was based on responses from 36,000 Canadians, aged 12 and up, who responded to a survey between January and June 2015. Data will be rolled out throughout the year with Vividata releasing quarterly reports. Respondents are surveyed nationally across 50 Canadian markets and includes single-source print and digital metrics for 80 magazines and 78 newspapers.
Also of note: 56% of Canadian adults reported reading newspapers every day, 6% more than five years ago, though print readers went down from 46% to 41%. Meanwhile, digital subscriptions have tripled during that period to reach 31%, with 26% of daily news readers preferring to read digital-only.
Depending on which magazine they're reading, many readers prefer to read on both print and digital, with only 9%, on average reading solely on digital. Nearly two-thirds of young adults between the ages of 12 and 34 said they read a magazine online and close to 75% read newspapers on a digital platform.