ICYMI: YouTube's subscription service, Polar's new exec
In case you missed it: YouTube is launching an ad-free subscription service, Polar has hired a former Google exec and Dive Networks signs with the CFL.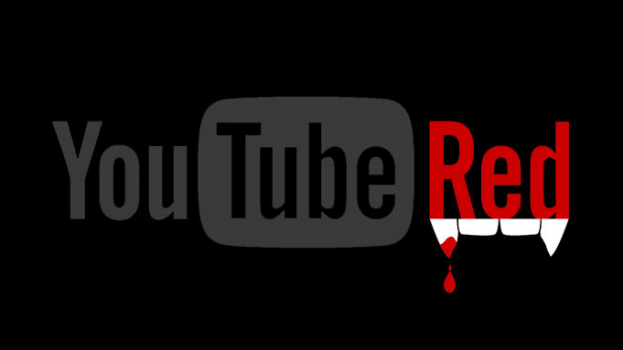 YouTube announces subscription service
This week YouTube confirmed the long-time rumours and announced the upcoming launch of a subscription service called YouTube Red.
Unveiling on Oct. 28, the service will be ad-free and cost $9.99 a month. In a blog post on the launch YouTube confirmed that it will expand YouTube Red to include new original shows and movies in 2016. Viewers in the U.S. can try YouTube Red for free with a one-month trial.
Dive Networks scores with CFL
Dive Networks has signed a deal with the CFL, adding its data visualization network to its Toronto offices. Two displays have been set up in the office to showcase real-time data from across Google, Twitter, Instagram, Facebook, YouTube and other channels.
The partnership is part of the CFL's efforts to increase its digital and data partnerships, also launching a deal with MCN Whistle Sports earlier this year.
Polar hires former Google exec
Native advertising-focused Polar has hired Tom Jenen as president of international to lead the company's global business.
Jenen comes to Polar from Google where he worked as head of marketplace development for Northern Europe.
Cottage Life and T+E unveil fall slate
Blue Ant Media has unveiled the fall slate of programming for Cottage Life and T+E, with four new shows between the two channels.
On T+E, there's Natural Born Monsters, starting Wednesday Oct. 28 at 10 p.m. The series follows explorer Sean Duggan's journey around the world as he uncovers rare and dangerous creatures that have been created by the weather.
Pop-science series What on Earth starts Sunday Nov. 8 at 9 p.m. The show incorporates footage from space to answer questions that seem beyond reach.
Big Fish Man, which premieres Wednesday Nov. 18 at 9 p.m., follows Jakub Vágner as he travels through the Peruvian Amazon to track down the biggest freshwater fish on the planet.
Cottage Life's new schedule kicked off with a new season of Backroad Bounty, which follows hosts Matt and Bam Bam as they hunt for treasure in cottage country. The show airs Mondays at 9 p.m.
Also returning to the network is Brojects, following hosts Kevin and Andrew as they tackle DIY projects at their family's cottage. Brojects airs Thursday's at 9 p.m.
The new schedule is rounded-out with Brainstormers, a factual entertainment series that features "backyard geniuses" working on inventions like a beer can turned into a solar heater. The show airs Thursdays at 10 p.m.