Pattison wins Fredericton contract
The OOH co has expanded its offerings in Atlantic Canada by picking up the business for the city's transit and bus shelters.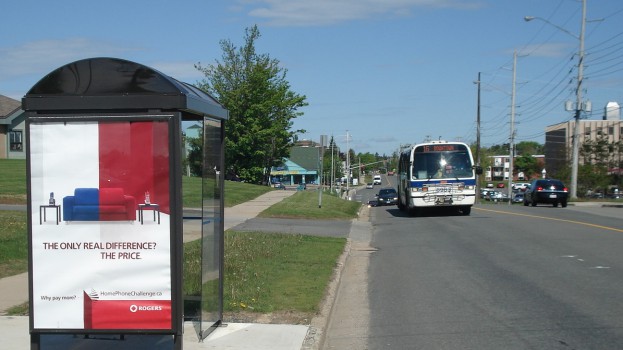 Pattison Outdoor Advertising has picked up the bus transit and shelter contract for the city of Fredericton, New Brunswick, expanding its portfolio of offerings in Atlantic Canada.
Under the terms of the agreement, the OOH company has exclusive access to interior and exterior transit ad space, which includes 28 buses on nine routes. The company already had the contract for 58 bus shelters in the city.
Sherry Kirwin, general manager, Atlantic Region for Pattison Outdoor Advertising, said that the addition strengthens her company's offerings in the region.
"Fredericton is the key city here," she says. "It houses a lot of head offices including The New Brunswick Liquor Commission." The city, which has a population of just under 100,000, is also the regional headquarters for provincial government. When the city put out their proposal for bus and shelter advertising, Pattison decided to bid on both.
Pattison holds the transit shelter and bus contract in Fredericton, Moncton and Saint John, which the company says, gives it access to 50% of the New Brunswick market.
Currently the Fredericton buses offer standard products such as Kings, 70s and vinyl applications and Kirwin says that they are looking to upgrade lighting to LED lights as well as upgrading some of the shelters that are 15- to 20-years-old.  
Overall, the company has agreements with nine of Canada's top-ten cities for transit ad spaces.
The Fredericton transit contract was previously with Halifax-based DayNite Media.