OMAC activates conversations for a digital future
The out-of-home industry body's annual conference was a launch pad for its future certification program.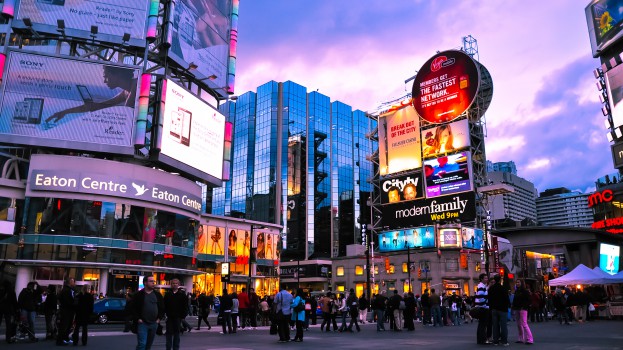 Rosanne Caron, president of the Out-of-Home Marketing Association (OMAC) has announced the industry body will soon be launching an OOH certification program for agencies, advertisers and schools. Caron made the announcement to a packed hall of industry professionals at the close of the marketing association's Activate conference at the Glenn Gould Studio on Wednesday morning in Toronto.
That announcement followed a morning of presentations speaking to the conference's theme: Connecting brands and consumers with OOH, where speakers and facilitators stressed the need for improved collaboration among publishers, agencies and brands, with a goal towards increasing OOH's current 5% share of the total Canadian media ad spend. The good news from Monique Dolbin, associate director of Warc Americas, who presented research findings about the industry was that between 2011 and 2015, OOH was the only traditional media that actually grew.
Drawing from examples in Germany and the U.K., with presentations from Michael Trautmann, co-founder and CEO of Thjnk Germany and Neil Morris, founder of London-based digital agency, Grand Visual UK, attendees saw examples of how digitisation in the OOH industry elsewhere has been used to enhance consumer engagement.
Conference speakers also highlighted the importance of multi-channel, integrated campaigns with a focus on scaling up. OOH campaigns work better if presented through simple, clear messaging according to George Ault, associate creative director at Zulu Alpha Kilo and Mike Bascom, director of marketing, high-end brands at Anheuser-Busch InBev, who worked together on Corona's 2014 campaign to grab more of the market share in Canada.
The duo kept the creative messaging simple and locally-relevant with less than 22 characters per board with creative like "After the Grind" (Vancouver), "Stampede to the patio" (Calgary) and "Mind the gap" (TTC subway). Media placement for that campaign was developed with a key focus on timing with Corona boards on the highway going north to Muskoka, or on boards on the Gardiner Expressway going west but not east to grab the attention of commuters heading home after a day of work.
Speakers agreed that future opportunities for the OOH industry lay in making the most of digital technology through the use of smart advertising, a move towards programmatic and a need to work in greater collaboration with all vendor partners.
Image courtesy of Shutterstock