Shop The Neighbourhood brings back familiar faces
The Yellow Pages group enters its third year of partnering with Bell Media on an all-Canada cross-platform buy.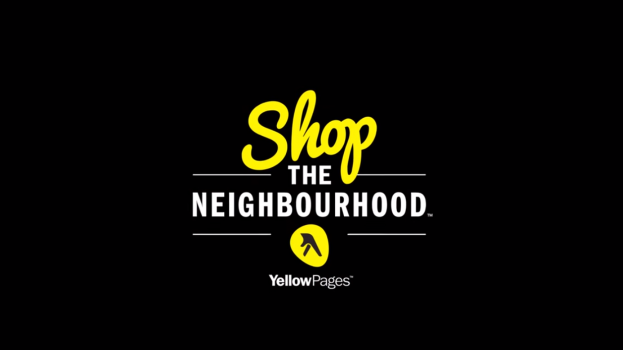 It's that time of the year again when sales south of the border get eager Canadians pressing hard on their accelerators to make the most of the Black Friday-Cyber Monday U.S. sales. In its third year running, the Yellow Pages's Shop the Neighbourhood campaign will do what it can to stem the tide by reminding Canadians that the best stuff on offer is only a short walk away.
To kick the national campaign into gear, the publishing co has partnered with Bell Media for the second year in a row to help Canadians rethink their shopping strategy by staying local and shopping at small businesses within their communities.
Last year the campaign partnership ran during the same period in 2014 worked well for Yellow Pages. Some 8,000 small businesses participated in Shop The Neighbourhood with 200 business associations supporting the program, according to the company. The campaign brought 750,000 Canadians into local stores to get tills ringing, bringing in $89 million of revenue to the Canadian economy.
Promotion for the national campaign, which will culminate on Nov. 28 when most traffic has historically been southbound, includes spots on Bell Media's conventional and specialty TV and radio, and also includes more extensive content integrations.
Paul Brousseau, VP, brand communications at Yellow Pages, says that #ShoptheHood is the media company's biggest campaign of the year, focused on promoting local spending and small business owners.
A 30-second commercial spot will air on CTV but also across a range of Bell Media's English and French-language specialty channels, which include Canal Vie, Canad D, Z, VRAK, Canal D Investigation, MusiMax, Musique Plus, Series+ and Historia.
With a focus on mobility this year the campaign's creative encourages Canadians to download its Shop Wise app, which will be loaded with deals from local merchants. Those deals will be tailored specifically for app users to connect them with stores in their neighbourhood, says Gabe Dunlop, group manager, Bell Media Mix, which handled the cross-platform media buy.
This year's partnership with Bell Media will see hosts on three shows - The Marilyn Denis Show, The Social and eTalk – profiling neighbourhoods across Toronto but also in Vancouver, Calgary and Halifax. Charles MacPherson, Tommy Smythe, Vijaya Selvaraju and Rodney Bowers will discuss their favourite neighbourhoods and why they like them on The Marilyn Denis Show, while The Social's hosts will interact with fashion expert, Erica Wark discussing the best shopping spots in their own neighbourhoods. ETalk hosts will take a national look at the best of small business in five chosen Canadian neighbourhoods. 

There will also be content integrations in shows with Canada AM exploring shops during its live morning segments in Calgary, Edmonton, Ottawa, Vancouver and Halifax. Discussions on the topic will also take place on other radio stations.
The campaign also has an out-of-home element. Digital superboards and street level advertising will be used to keep the message front and centre before commuting Canadians ahead of the Nov. 27 weekend. Street level advertising will be placed in areas around local business associations and digital superboards will be leveraged one week before Nov. 28 to start a countdown to the day.