Murdoch integrates SickKids into holiday special
The series' first brand integration is a charitable partnership with the 140-year-old institution.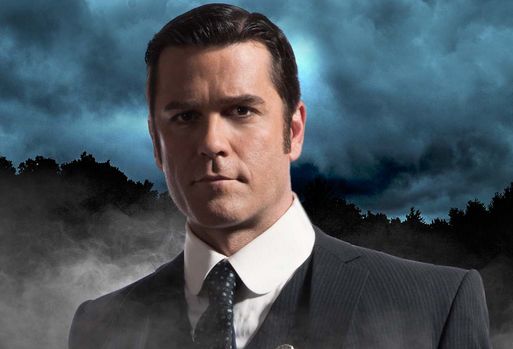 Murdoch Mysteries is airing its first-ever holiday special this December, and is bringing a special partner on board, integrating the SickKids Foundation into the episode.
Originating from an RFP through Cairns Oneil, the integration marks the first brand partner for Murdoch on CBC, and is part of the SickKids Foundation's larger push for donations as holiday season nears.
Tim Hughes, managing director, Cairns Oneil, says pairing SickKids with Murdoch worked on many levels. The pair both have historical roots, with Murdoch Mysteries being set at the turn of the 20th century and SickKids celebrating its 140th anniversary this year.
The holiday episode, which airs on Dec. 21,  will feature a concert for sick children and staff at the hospital. SickKids is further woven into the episode through one of the characters, Dr. Julia Ogden, being introduced to a hospital patient, and then donating to the foundation herself. Hughes says actual patients and other members of SickKids Foundation are featured as extras in the episode.
Promotion for SickKids and the episode is live in market now, with a digital timeline of historical events at the foundation on the Murdoch Mysteries website. There are also TV spots promoting the link between Murdoch solving murder mysteries and SickKids solving medical ones airing on the CBC between now and the Dec. 21 holiday episode.
The integration of the SickKids Foundation into Murdoch Mysteries is part of the hospital's larger current "Life on Pause" campaign. New online videos from SickKids' creative AOR Cossette feature the stories of patients whose lives were put "on pause" when they needed to seek treatment. Primarily driven through social, posts on Facebook and Twitter will show images from last year's campaign videos and drive to a video hub where footage from last year will remind viewers about these kids' stories.
However, the video will pause before viewers can see what has happened to the patients in the year since. While a donation will allow individuals to see the rest, the video will only be "unpaused" for the general population and shared more broadly once a goal linked to each patient's personal story has been met. For example, Kael spent 440 days in the hospital, so the foundation is looking for 440 different donors before the rest of his story can be told.