Blog: From the sidelines of the IAB Ad Ops summit
IAB Canada president Sonia Carreno boils down the top takeaways from the annual meet: ad blocking, pre-header bidding and the need for better compliance tools.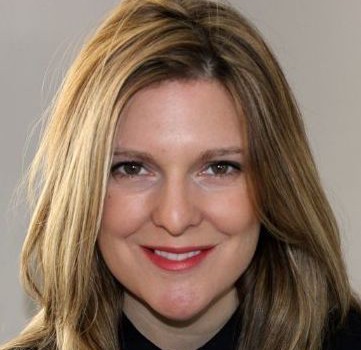 By: Sonia Carreno
Every year the Interactive Advertising Bureau brings together global thought leaders at its IAB Ad Operations Summit in New York to get into the technical weeds of advertising. This year, too, the industry came together with over 500 of the most influential masterminds behind the technology that is being used to buy, sell and experience ads today.
With a clear renaissance towards prioritizing the consumer experience, this year's summit showed that the industry is progressing in all key areas including viewability, illegitimate traffic, ad blocking and HTML5 adoption. Without coming off as a tech junkie, here are my takeaways from the summit's key discussions that serve as indicators of things to come in 2016.
Ad Blocking stole the show this year. Joey Fortuna, CTO of Ziff Davis, reassuringly commented that ad blockers are not interested in mutually assured disaster. They have no interest in annoying consumers by jeopardizing content nor do they want to risk litigation from publishers. Once ad blockers start impacting publishers' ability to generate (all of) their revenue, publishers will take assertive action.
In the meantime, Fortuna's advice to publishers was to focus on diversification of distribution to insulate against ad blockers. He suggested exploring native apps, social platforms, narrow channel subscriptions and network expansions. Fortuna also suggested that, with plenty of experimentation up ahead, the idea of paying a user for their attention should not be dismissed.
Darren Herman, VP of content services at Mozilla, commented that a technical arms race would not fix the ad blocking problem, pushing instead for improved policy and standards. That approach led to a town hall conversation about the new LEAN (Light, Encrypted, Ad Choice Supported, Non-Invasive) Ads program announced in October 2015 (read more here). There was a general consensus in the crowd that the LEAN Ads program was a step in the right direction. In the post-lecture discussion, people aired concerns about transparency and building trust with consumers. There was a push to improve the ad choices program to show greater presence as opposed to burying it below the fold (this is something we are actively addressing in Canada as a part of the DAAC compliance requirements).
Scott Spencer, director of product management at Google raised an important point about compliance. He asked the roomful of publishers how many times they had let go creative that fell out of spec deliberating on the aggregated impact of the self-created heavier-creative problem. Extra pixels add up and until publishers prohibit 3rd or 4th verification pixels, we will continue to be in this situation.
A growing area of the IAB Tech Lab as discussed by Anand Das, co-founder and CTO of Pubmatic, was the development of more sophisticated tools. Compliance tools like the HTML5 Ad Verifier tool quickly check creative for specifications and allow for quick identification of problem assets. The automation of compliance will allow us to more readily make indisputable decisions when it comes to accepting ad units. These decisions will link all back to programs like LEAN and VAST that were ultimately designed to improve the consumer experience.
Tal Chalozin of Innovid and Jarred Wilichinsky of CBS Interactive took us through the VAST 4.0 update highlights. There was much excitement around the notion of a technology that lets publishers "stitch" their video content together on the CMS level as opposed to the browser allowing for better experiences and some protection against ad blockers. Stitching insures that the content you're watching changes to meet the platform and network conditions you are experiencing. Other highlights include the provision of viewability on the VAST tag and the use of a universal ad ID much like the one used in television.
In summary, VAST 4.0 is the most forward facing specs to come out in recent years. The new template anticipates future demands for long format video and puts the consumer experience at the forefront by respecting the principles outlined in the LEAN Ads initiative.
Another interesting topic that might gain steam in 2016, is the trend towards pre-header bidding. Jonathan Bellack from Google and Tom Shields of AppNexus exchanged differing opinions on the technology. While Shields was enthusiastically promoting publishers simultaneously offering inventory to multiple ad exchanges before making calls to their ad servers, Bellack warned of the increased drag on page load times when speed is the need of the day. Still Shields leaned towards the benefit that publishers will increase their yield citing that 25% to 30% of publishers using pre-header bidding are getting better returns.
Working as an industry, we need to remove borders and adopt global standards in order to create real change – a lot of resources and global thought leadership sits at the IAB Tech Lab level and this leadership is representative of a  cross section of stakeholders in the industry from publishers, agencies and advertisers. The challenge we face is that smaller markets tend to move more nimbly. It's tempting to create your own rulebook rather than wait for a centralized movement. The reality is that digital advertising is borderless and we need to pull together cross-country to address major issues coming down the pipe. This becomes impossible if we create our own definitions, standards and exceptions.
A closing take-away from the 2015 IAB Ad Ops Summit is that we are actually starting to anticipate challenges and get ahead of them with forward thinking standards and policies. As the industry prepares for the amazing opportunities precipitated by the internet of things, the IAB is preparing for it.
Sonia Carreno is the president of the Interactive Advertising Bureau Canada.