CRTC, NFB's French-market discoverability event
The two organizations are co-hosting the second round of the pre-discoverability summit focusing on the French-language content market.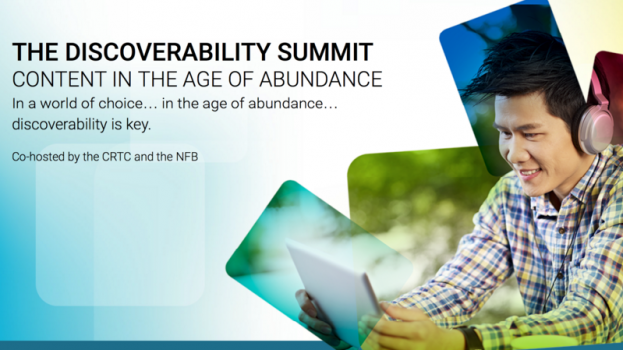 Round two of the pre-discoverability summit will be held in Montreal on Dec. 3 to discuss how Canadians in the French market can discover content in an "age of abundance."
The second of two half-day pre-events, which will be hosted by the CRTC and NFB under the banner "En route to the Discoverability Summit," follows the English-market conversation that will take place in Vancouver on Dec. 1.
The event, which will take place at the Phi Centre, will be moderated by Matthieu Dugal, host and columnist on Ici Radio-Canada Première and TV5 Monde. In addition, Pascal Lechevallier of media consultancy, What's Hot, will address the attendees.
With over 400 scripted television series under development for TV in North America and the growing availability of streaming services, the pre-summit aims to address how content creators can make their work discoverable to Canadian viewers in a crowded marketplace. Experts will weigh in on the issues of the day at this by-invitation-only event.
The Discoverability Summit will be held in May 2016 and will address the issues raised in the two pre-events. Both pre-events will be live streamed on CRTC's YouTube channel.