Much Digital Studios expands talent roster to 37
AmandaRachlee (pictured), SneakerTalk and Deej design are among the 15 creators the MCN has added to its slate.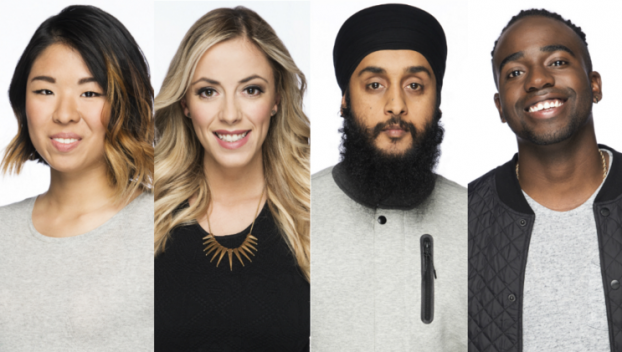 The Much Digital Studios (MDS) YouTube creator list has ballooned with the addition of 15 more Canadians to its lineup, growing its current creator roster to 37.
Listicle makers Top 5 Unknowns, comedian ThatdudeMCFLY and lifestyle YouTuber Lookunderhere are among the creators who have been added to the MCN's roster, which was launched in May and has seen 42 million views since then. Bell Media says the MCN now attracts more than 2.5 million views a week on average.
The new creators and digital influencers occupy real estate in the most successful digital market segments: beauty, fashion, DIY and lifestyle. In addition to the three mentioned above, the new creators include Toronto-based fashion vlogger AmandaRachlee (29,000 subscribers), lifestyle vlogger Askylitavenue (30,000 subcribers), First Nations twin models and actors who post their LA videos on the Baker Twins channel, Opera singer and beauty Youtuber Chelsi Madonna (66,000 subscribers) and SneakerTalk. Additional new creators include comedians Deej design, MassHoleh, Matt O'Brien, SidePonyNation, and musicians Candace Leca, Fateh DOE, and Rosette Luve.
Some of MDS's most successful YouTubers, who were part of its May launch, include beauty expert AllegraLouise, who has seen a 163% hike in subscribers to 50,000 since she joined the MCN and comedian TheDanocracy, whose channel has doubled its subscriber base, according to information provided by Bell Media.
Jus Reign, who was also part of the MCN's roster at launch, received a YouTuber of the Year Award at the nextMedia-hosted 2015 DigiAwards on Tuesday evening. The comedy creator also received his first Streamy Award nomination this year in the Performance Award: Collaboration category for his video Bounce.