President's Choice's fashionable holiday
The brand is promoting its new festive line by integrating with Shaw Media and hosting a pop-up boutique in Toronto.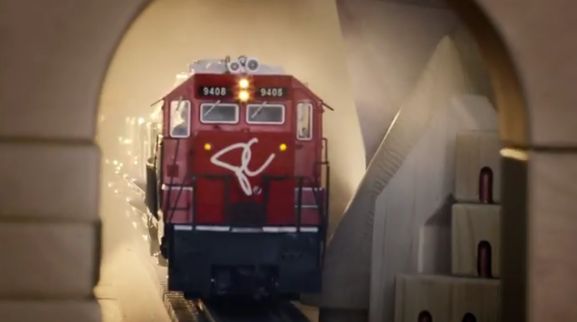 President's Choice is hoping consumers will take the same approach to planning their holiday festivities as they do with finding the perfect outfit, with its new curated PC Insiders Collection.
This year's holiday collection of foods from the brand are an extension of the "Crave More" positioning launched last year, based around innovation in food. The new Insiders Collection includes about 70 new products for the holiday season, including curated recipes based around four main occasion themes: brunch, dinner, mingle (cocktails) and gift giving (such as packaged confectionery gifts).
The holiday campaign is the brand's biggest of the year and includes digital, traditional advertising (including print and broadcast) and experiential. A series of 30-second and 10-second ads, running on TV and online, feature the new products, while a dedicated PC Insiders Collection website includes recipe ideas and product information.
"One of the cornerstones of the President's Choice brand is innovation," says Uwe Stueckmann, SVP of marketing for Loblaw Companies, who notes that the brand launches around 600 new products a year. "As we were looking at how we renovate the way we launch product, we actually took a look at the fashion industry."
In other words, the brand is showcasing what foods are on trend and helping customers curate their own experiences (such as a holiday dinner) the way they would their wardrobe. "Our consumers would look to us to be the authority in food," Stueckmann says.
As part of the campaign, PC has created a pop-up boutique in downtown Toronto that curates the collection in four separate rooms based around the occasion themes. With whimsical holiday design and music, brand ambassadors and Loblaw chefs take consumers through the boutique, explaining recipes and the flavours of various dishes in the collection. The pop-up is free to the public from now until Dec. 19.
In addition, PC has partnered with Shaw Media's Food Network and ET Canada to create content from the boutique, featuring the Insiders Collection. The campaign began with an ET Canada holiday special last night on Global and the Food Network, featuring hosts Cheryl Hickey, Rick Campanelli, Sangita Patel, and Roz Weston and celebrity experts Gail Simmons (Top Chef), Ned Bell (Cook Like a Chef), and Danny Smiles (Top Chef Canada).
A "Year in Review" special in December will also feature the ET hosts at the boutique reviewing the year's best entertainment moments while eating a PC Insiders Collection meal by Tom Filippou, the President's Choice Cooking School executive chef. There will also be three, PC-branded domination blocks appearing on Food Network Canada or Global's on air schedule, again presented by ET's Hickey and Patel from the boutique.
More exclusive content, such as celebrity vignettes and holiday tips, will be housed on the Food Network Canada and ET Canada websites. For Shaw Media's part, the partnership is one of its largest and most extensively integrated multi-brand programs.
For the PC Insiders Collection, the brand worked with DentsuBos for media, Citizen Relations for PR, John St. for creative and Mosaic for experiential.