CRTC rejects TFO must-offer application
Groupe Media TFO had asked the regulator to require all Canadian BDUs and satellite TV providers to offer the French-language educational channel.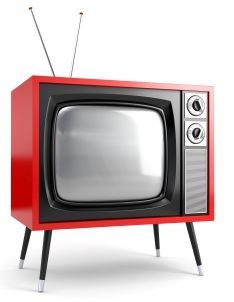 The CRTC has rejected an application from Groupe Media TFO  that asked the regulator to require all BDUs and satellite TV providers in Canada to offer French-language, Ontario-focused educational channel TFO.
In its application, Groupe Media TFO stated it was not proposing the mandatory distribution of TFO. Rather, it wanted the channel offered as a discretionary service. The application aimed to address concerns regarding maintaining and expanding the channel's reach. Groupe Media TFO noted it had already encountered difficulties in closing distribution agreements with BDUs in regions that were home to Francophone populations, and many BDUs in English Canada did not offer TFO at all.
In its reasoning for denying the request, the CRTC pointed to several existing frameworks that it felt already addressed Groupe Media TFO's concerns. For example, starting March 2016, BDUs must offer all provincial and territorial educational programs in their basic entry-level packages.
The CRTC also noted the Let's Talk TV decisions allow BDUs to request to offer one out-of-province educational service in both English and French if there is no other designated educational service for the province. The updated Wholesale Code also includes provisions that aim to give indie programming services more power to negotiate reasonable terms for their distribution with BDUs, based on fair market value, the CRTC said.
"The Commission considers that the Wholesale Code could be a useful tool for Groupe Média TFO in its negotiations with BDUs outside Ontario," the ruling said.
In a statement released Friday, Groupe Media TFO's president and CFO Glenn O'Farrell characterized the decision as "disappointing."
"This disappointing decision does not, in the least, diminish our conviction to distribute our educational French-language content to communities who requested it to the Commission," O'Farrell said.
The CRTC received a total of 700 interventions weigh-in in on the TFO application, including those from the Ontario Minister Responsible for Francophone Affairs, the Commissioner of Official Languages and the French Language Services Commissioner of Ontario
From Playback Daily