Love Nature cultivates content deal with WWF
The first-ever partnership between Blue Ant Media's nature channel and the global conservation body aims to educate Canadians about freshwater issues.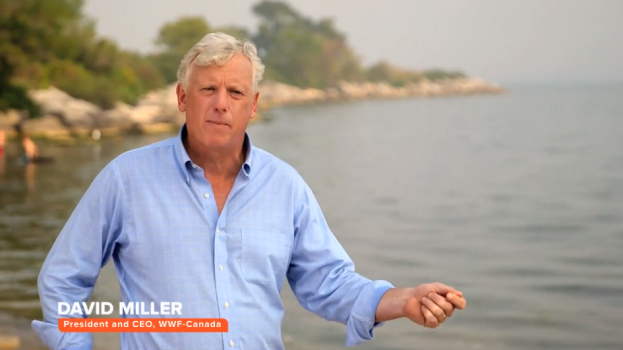 What is a watershed? And why is it important? These questions and more are at the heart of a partnership between WWF Canada and Blue Ant Media aimed at building awareness around water conservation and freshwater issues and giving nature lovers more to think about than just beautiful visuals. 
The partnership, which is specifically between the international conservation group and Love Nature, a Blue Ant brand, will see the emergence of a new content hub on WWF.ca where the two organization's resources are being combined for the development of stories on, and photography of, Canada's 25 watersheds.
The organization will be the title sponsor of Love Nature's Wednesday evening's 8 p.m. programming block, with David Miller, president and CEO of WWF Canada, as host of WWF Water Wednesdays with David Miller. Miller is also featured in a Love Nature Moments video, shot on location at Lake Ontario where he talks about the impact of pollution, habitat loss and the spread of invasive species on the health of the Great Lakes.
The channel's Water Wednesday block runs between 8 p.m. and 11 p.m. and this week's programming includes the shows Secrets of the Waterside, The Secret Life Of Lakes (Lake Nasser) and Lake Worthersee. In addition to providing educational background around watersheds and their importance, the programming aims to give Canadian viewers ways in which they can get involved with watershed-protection projects.
Promotions for the block and the year-long partnership runs across Blue Ant Media's channels and is cross-marketed to reach like-minded audiences like that of Cottage Life. It is also been promoted through WWF and Blue Ant's social channels.
Content from the partnership, which includes short-form video, photographs, bi-monthly blogs and conservation and water-related news information, can be accessed online on LoveNature.com and WWF.ca, and also on social media channels on Facebook, Instagram, YouTube and Twitter.
Miller points out that about 20% of the world's freshwater resources are in Canada. That ecosystem of lakes, rivers and oceans is at risk because of pollution, habitat loss and fragmentation.  

"It made sense to partner with organizations that are doing similar work to us," explains Laura Pearce, VP marketing and digital at Blue Ant Media. "We can celebrate the beauty and wonder of nature and also talk about the issues that are facing nature in a changing world."