ICYMI: Changes at CTV News, Twitter's interactive GIFs
In case you missed it: CTV News' Ottawa bureau chief is heading to the Globe, The Social is going to the Grey Cup and Twitter has added interactive GIFs.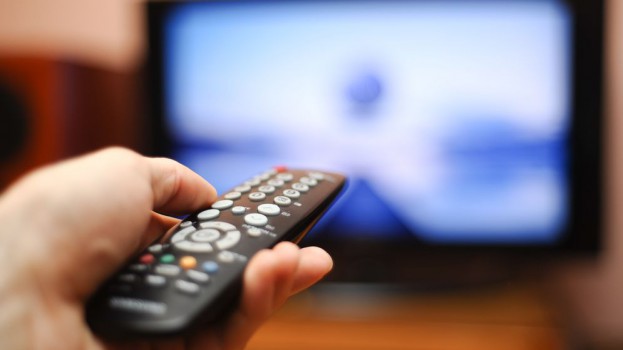 Dan Shulman to host 2016 Blue Jays season
The Canadian sportscaster has been brought on to call play-by-play for the Blue Jays on Sportsnet  for the 2016 and 2017 MLB seasons. Shulman, who is a broadcast veteran, will be working alongside Buck Martinez and Pat Tabler. The sportscaster will also appear on other Blue Jays-related  programming, including Blue Jays Central, Blue Jays Central at Noon, Tim & Sid and online at Sportsnet.ca.
Changes in Ottawa for CTV News
Robert Fife is leaving his position as Ottawa bureau chief for CTV News to join the Globe and Mail in the same role.
Fife was also the executive producer of CTV News' daily political show, Power Play with Don Martin and the host and executive producer of CTV's Question Period, which airs Sunday morning. He will stay on as host of the Sunday morning show, which will be renamed as CTV's Question Period with The Globe and Mail's Robert Fife.
Taking over for Fife as the acting Ottawa bureau chief at CTV News is Laurie Graham, who takes on the role at the start of 2016. Graham was most recently the Ottawa deputy bureau chief for CTV News, where she worked alongside Fife.
The Social to host Grey Cup's halftime

The hosts of CTV's The Social will be traveling to Winnipeg next weekend to host the halftime show at the Grey Cup. Sponsored by Nissan, the halftime show features entertainment including a performance from Fall Out Boy. The Grey Cup airs Sunday Nov. 29 on TSN and RDS.
 Twitter adds interactive GIFs

Twitter has added an interactive layer to GIFs on its platform with the introduction of ScratchReel. The new option allows users to move GIFs, scrubbing back-and-forth on the video to make them move.
EOne recently used the new option for a Tweet promoting The Hunger Games: Mockingjay – Part 2. Users were able to toggle over the GIF to pull Katniss' arrow back before shooting.
Image courtesy of Shutterstock