Sport Chek buys the top: Media Monitors
The company had the most advertising in Toronto for the week of Nov. 16 to 22.
Sport Chek joined the Toronto radio buying list in the top spot for the week of Nov. 16 to 22, according to the latest Media Monitors report.
Following the retailer was RBC Royal Bank, which moved from #24 to #2.
Car companies ruled the remainder of the top five, with the Honda Dealer Association joining the list at #3, Buick dropping from #1 to #4 and Ford moving from #3 to #5.
CTV bought the most radio advertising in Montreal, joining the list in the top spot.
Following the Bell Media buy was Sunwing Vacations, which jumped from #45 to #2. The Gouvernement du Quebec leapt from #38 to land at #3 and Ford Lincoln moved one spot, rising from #5 to #4. Nissan entered the list at #5, rounding out the top five in Montreal for the week.
Toronto:
By brand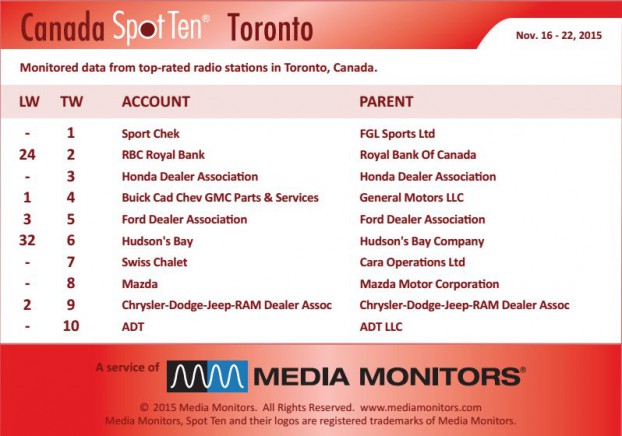 By category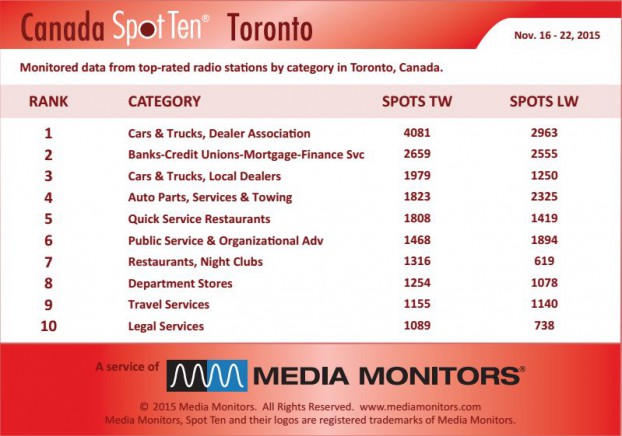 Montreal:
By brand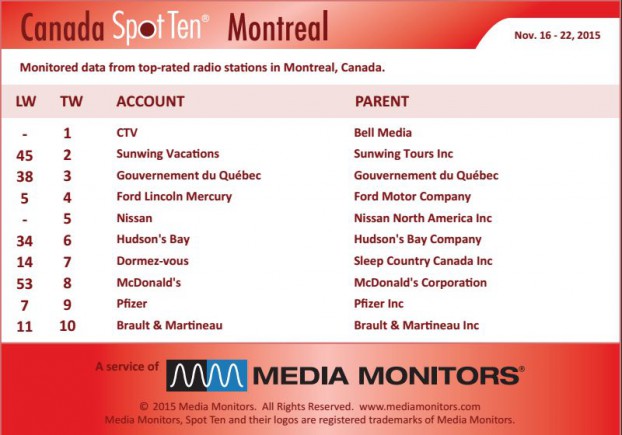 By category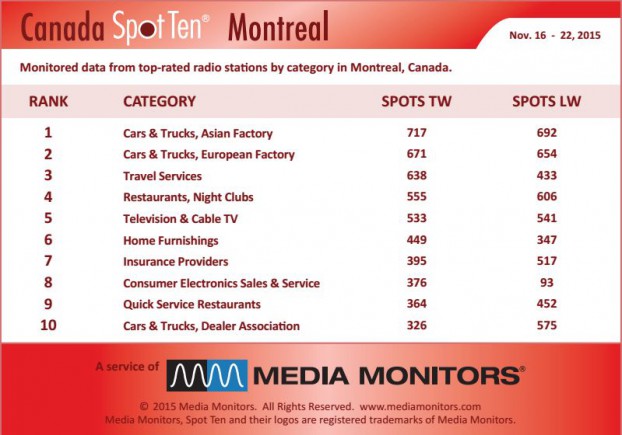 Image courtesy of Shutterstock