SunLife 'transforms' with AOL Canada
The company has launched a branded content video series aimed at motivating Canadians to embrace change.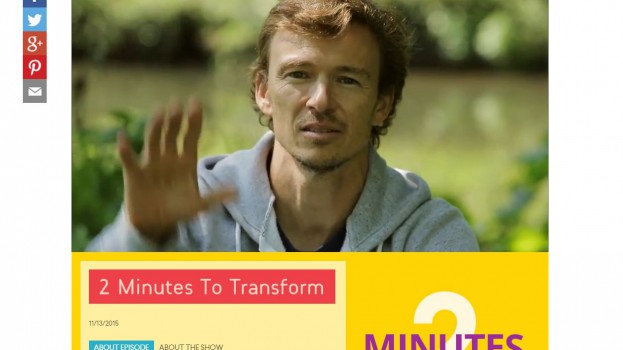 SunLife Financial is looking for Canadians to give it two minutes of their time with a new branded content video series produced in partnership with AOL Canada.
The company is sponsoring a new series Two Minutes to Transform, a collection of 24 videos featuring experts like astronaut Chris Hadfield, nutritionist Julie Daniluk and contractor and real estate investor/TV personality Scott McGillivray. Each expert has two minutes to share advice on things they have learned that has changed their lives. 
Tracy Jones, managing director, Alternator, the creative content division of Omnicom, says SunLife was looking for a non-traditional integration to include in its recent "Money for Life" campaign when it sat down with the AOL Canada team.
"We sat down and had a look at it and said this idea of being mindful of your health and well-being is so in line with the ethos of Sun Life, which is all about taking care of your financial health," he says.
Rather than just buy pre-roll around the series, Jones and the producers of Two Minutes to Transform decided to create an additional nine bonus episodes to run alongside the main content. Creating branded videos around a series is a first for AOL Canada's team, as well as Alternator, says Jones. The bonus branded episodes appear below the main two-minute episodes, and will loop through after a user watches the full season on AOL On, or when they choose to watch them.

The videos cover topics including financial planning and retirement, and all loop into SunLife's campaign creative, which shows how life milestones, like changing careers or getting married, don't happen in the same linear fashion as they used to.
"The information we talk about can be really complex, so it's about making it more digestible," says Bill Ramsammy, AVP, corporate brand and marketing, Sun Life Financial.
Two Minutes to Transform is live now on the AOL On video hub, as well as on Huffington Post Canada. New episodes of the series will be launched weekly.